RCL 20 book
Design the cover and book RCL 20, and create the manuscript file.
Work for Limitless Innovations
2002
Paola designed and co-produced the book, RCL 20. "RCL 20: People, Dreams & HP Calculators" celebrates 20 years of HPCC, the Handheld and Portable Computer Club (formerly PPC-UK), and was produced in time for the HPCC twentieth anniversary conference in September 2002.
The book continues to be bought online.
Cover designed by Paola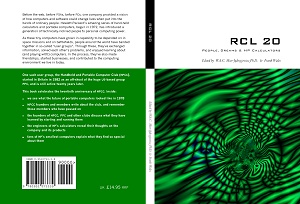 ​
About RCL 20
RCL 20 celebrates 20 years of HPCC, the Handheld and Portable Computer Club (formerly PPC-UK), and was produced in time for the HPCC conference in September 2002.
Pages from RCL 20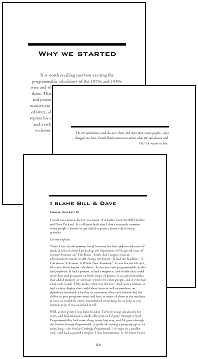 ​
Back cover text
Before the web, before PDAs, before PCs, one company provided a vision of how computers and software could change lives when put into the hands of ordinary people. Hewlett-Packard's amazing series of hand-held calculators and portable computers, begun in 1972, has introduced a generation of technically-inclined people to personal computing power.
As these tiny computers have grown in capability to be depended on in space missions and on battlefields, people around the world have banded together in so-called "user groups". Through these, they've exchanged information, solved each other's problems, and enjoyed learning about (and playing with!) computers. In the process, they've also made friendships, started businesses, and contributed to the computing environment we live in today.
One such user group, the Handheld and Portable Computer Club (HPCC), started in Britain in 1982 as an off-shoot of the huge US-based group PPC, and is still active twenty years later.
This book celebrates the twentieth anniversary of HPCC. Inside:
we see what the future of portable computers looked like in 1978
HPCC founders and members write about the club, and remember those members who have passed on
the founders of HPCC, PPC and other clubs discuss what they have learned by starting and running them
the engineers of HP's calculators reveal their thoughts on the company and its products
fans of HP's smallest computers explain what they find so special about them
Process
The book was put together in about three months. The Editors Frank and Wlodek, worked on the content while Paola worked on the cover and book design.
Once she has some copy, she tried out 16 versions of a page design with different fonts.
Trying out different fonts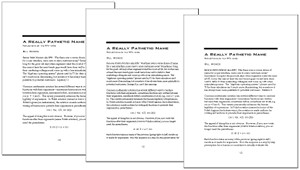 ​
For the cover, Paola based the general design on a book she owned. She decided to use one of her digital images as the main image.
She mocked-up image options and then created a short-list.
Paola created the manuscript file in Word to send to the publishers as a PDF file with the cover.
Short-list of cover images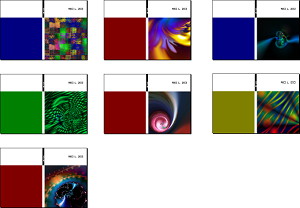 ​
---
Book cover designed by Paola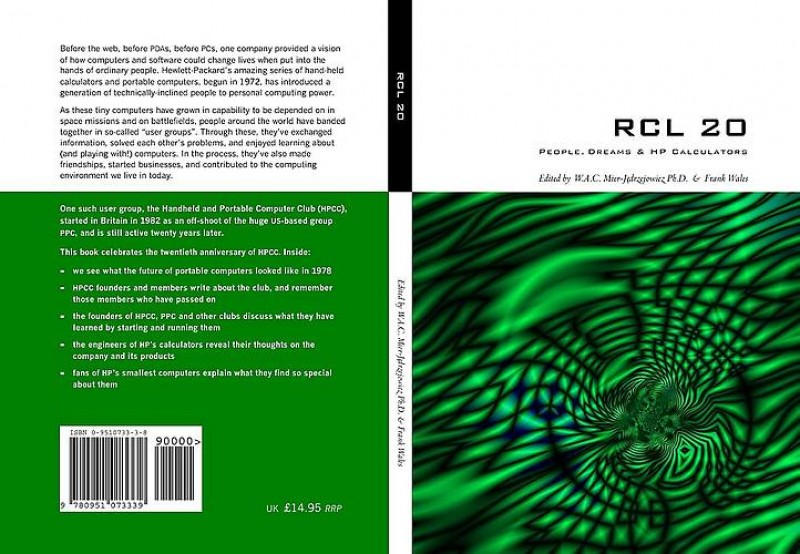 Front cover designed by Paola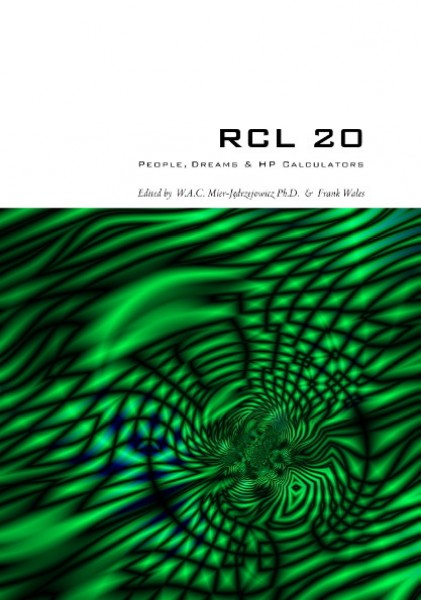 Back cover designed by Paola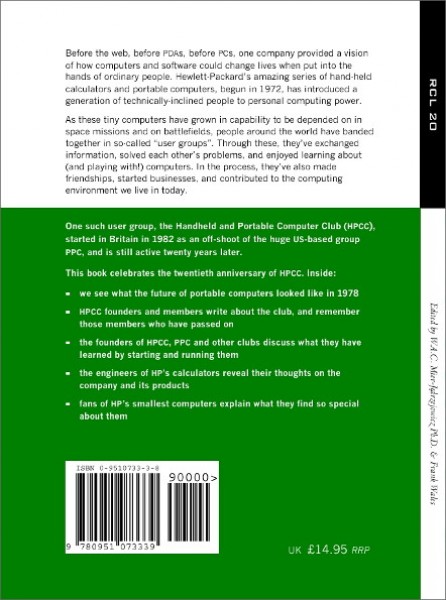 Table of contents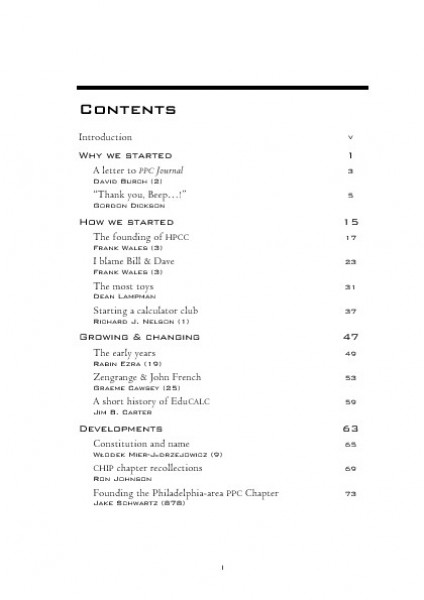 Editors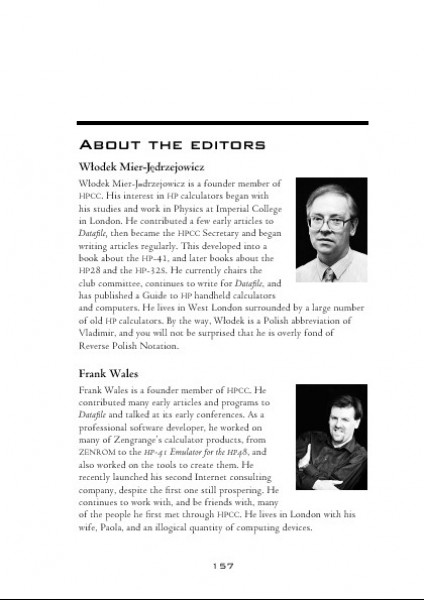 A page from Wlodek's chapter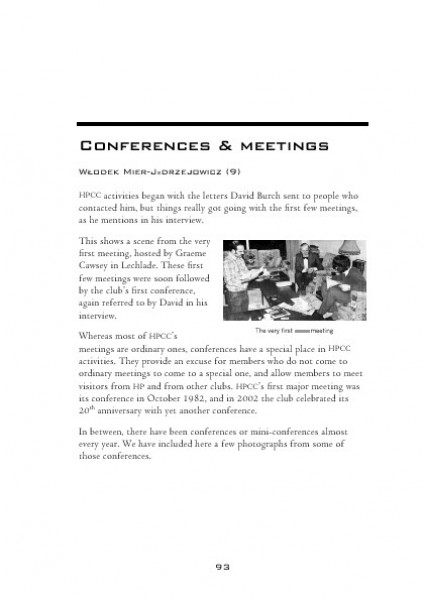 A page from Wlodek's chapter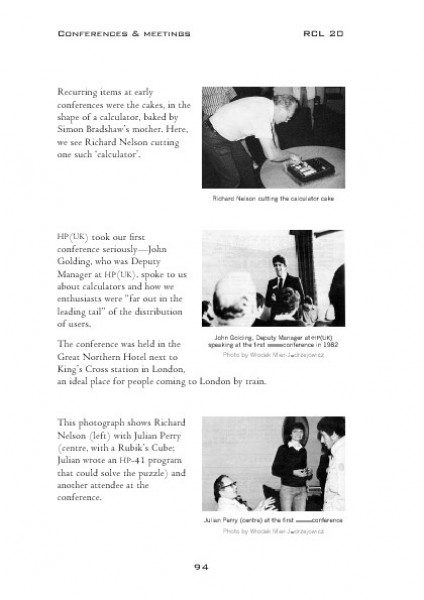 A page from David Burch's chapter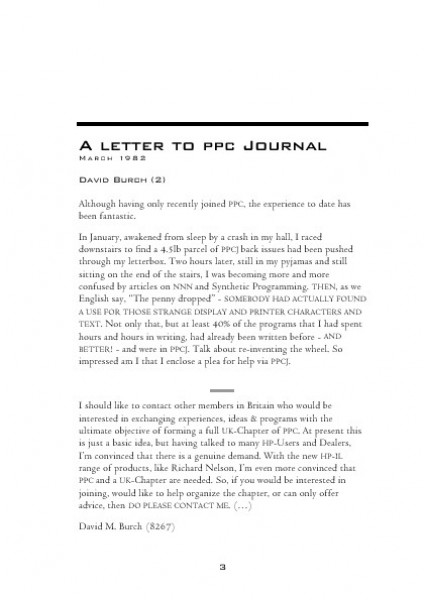 Book contributors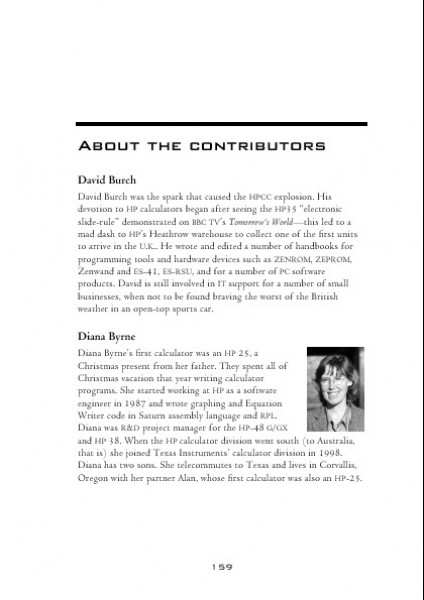 Book index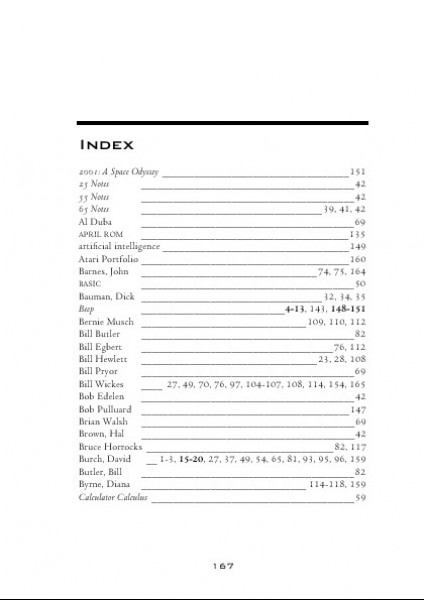 Some of the font experiements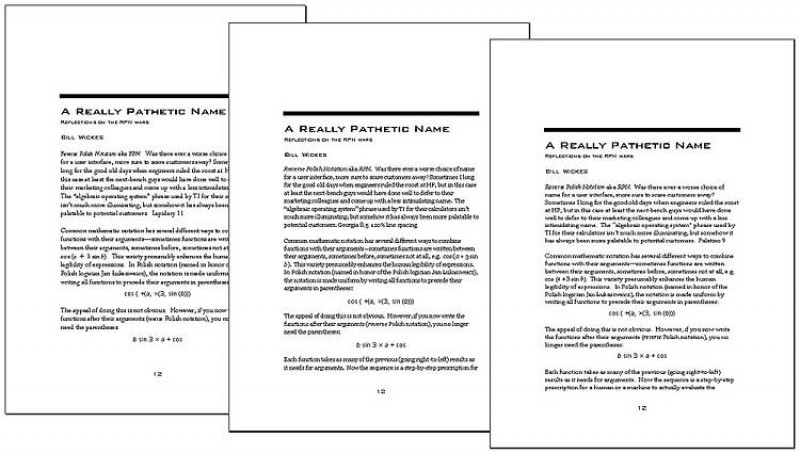 Thumbnails of the cover choices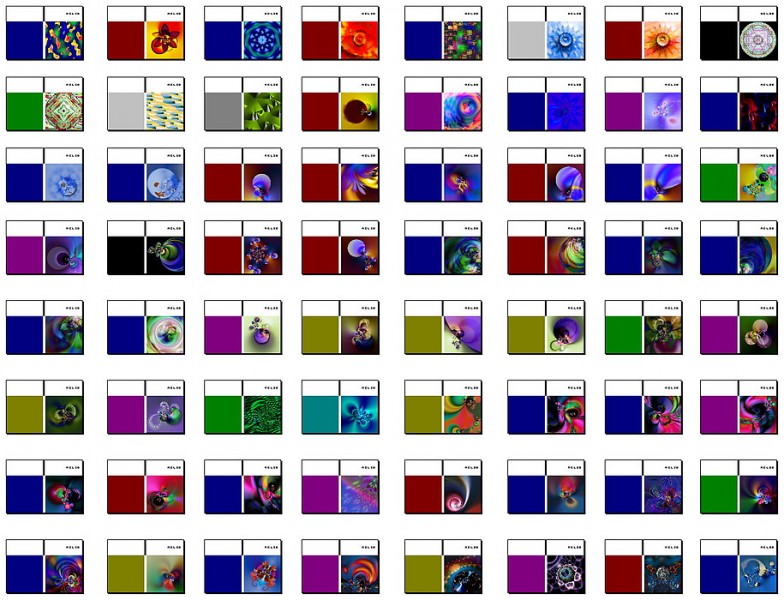 The short-list of cover choices