Contacts database
Specify, design, build and document a contacts system.
Department of Software Metrics
I was totally responsible for the provision of a database system to maintain contact and promotional information for the book ami: application of metrics in industry.
My duties covered all aspects of development from requirement-gathering and design through implementation to training and documentation published by a team within the Department of Software Metrics.
The database allowed groups of contacts to be defined in terms of any combination of existing groups and individuals. Contacts could be tagged for re-grouping or for exporting selected fields to a text file in mail-merge format. The system also allowed for a contact history to be maintained. I wrote a simple query editor that allowed queries to be refined or expanded, and for resulting records to be grouped automatically.
I also designed stationery for the team, supported users and assisted in promotional activities.
---
Quick tour in the user manual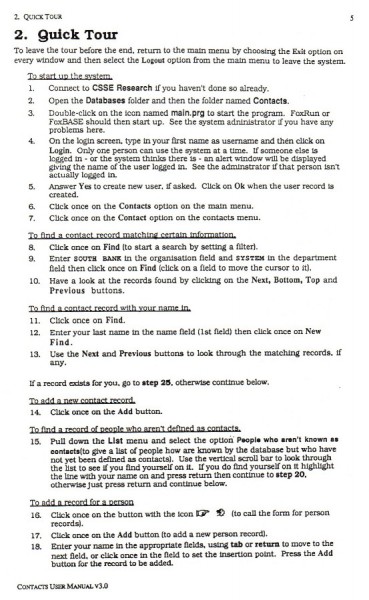 User manual cover page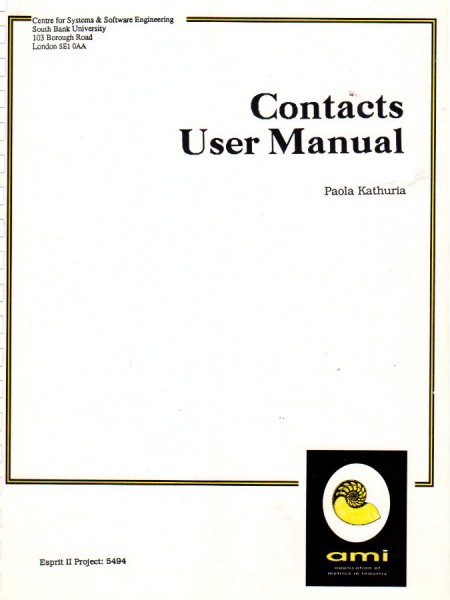 User manual table of contents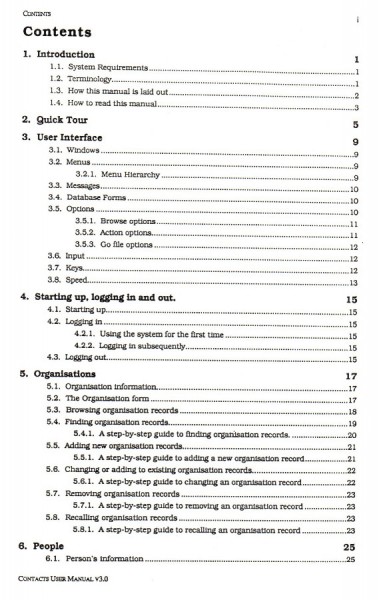 A page from the technical manual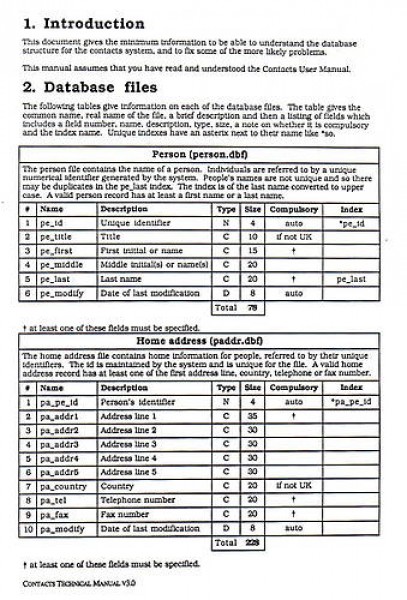 Cover of the technical manual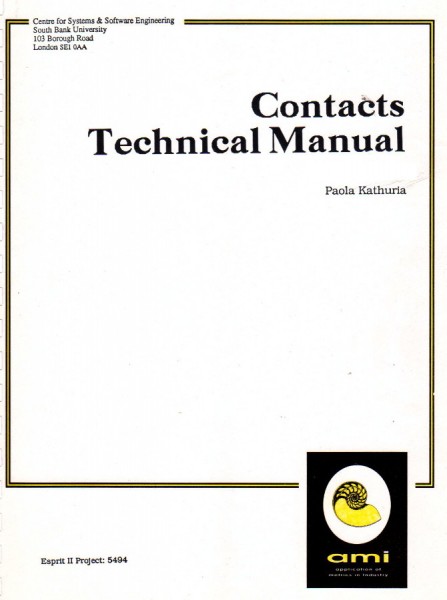 Table of contents from the technical manual