Wireframe Tell Me When
Create wireframes for the online service commissioned at the 2007 BBC Innovation Labs.
Client of Limitless Innovations
2008
Tell Me When was successfully pitched to BBC Commissioners at the 2007 BBC Innovations Labs.
I ran a facilitated brain-storming day at the BBC to capture ideas.
I documented the results, defined each page type.
I then worked with Francois Jordaan who created wireframed of each page type.
---
Questions to ask at the facilitated brainstorming session at the BBC
Tell Me When page types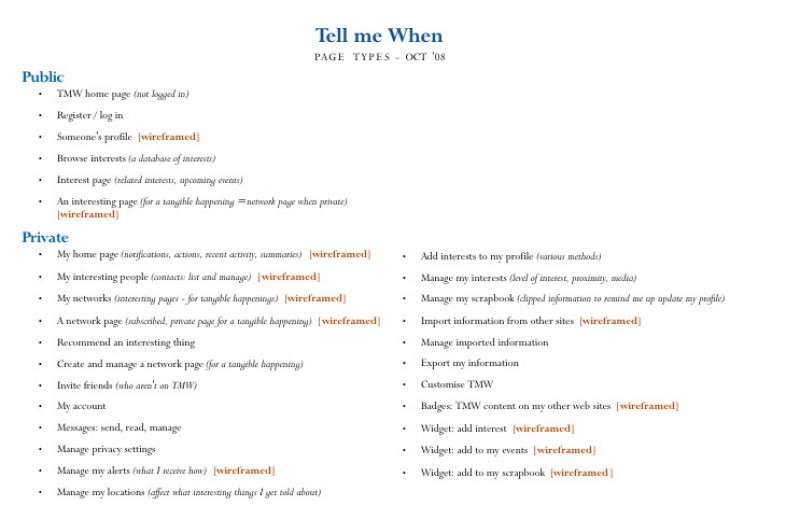 Tell Me When site map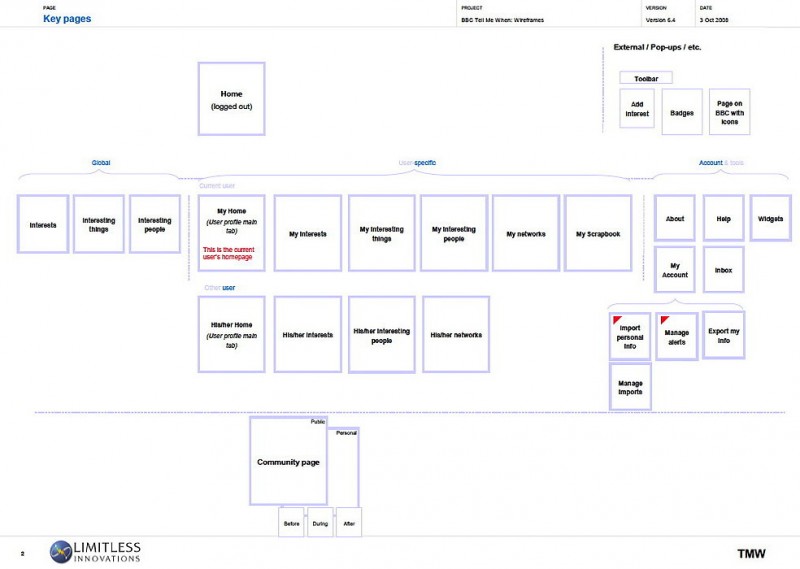 Wireframe diagram by Francois Jordaan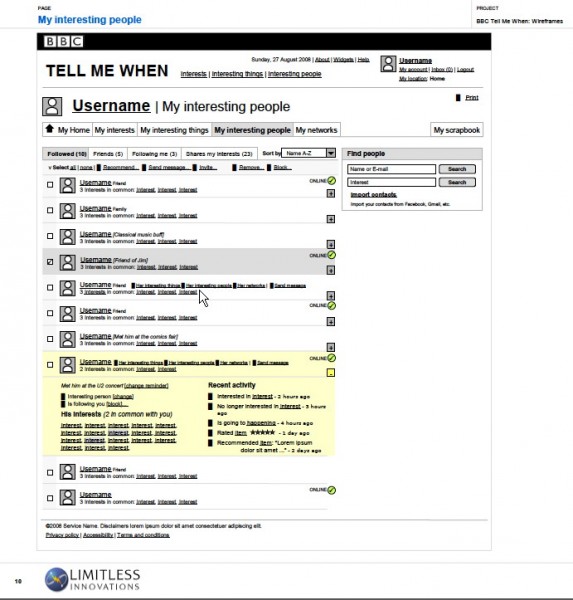 Wireframe diagram by Francois Jordaan
Wireframe diagram by Francois Jordaan