Custody Record prototype
Design and create a computerised prototype of the Custody Record.
PhD project
With the support of the Home Office Scientific Research & Development Branch and the Metropolitan Police, I developed a prototype to computerise the Metropolitan Custody Record in Turbo Pascal.
The Custody Record is a multi-page form that officers fill in when someone is charged and is in custody at a police station. It is used to log their details and events, such a lawyer visits.
I spent a day at a charging table at Holloway police station to see how people are originally processed.
I worked with a police officer to refine the design.
The finished prototype was presented at a police conference.
---
A page from the requirements by the Police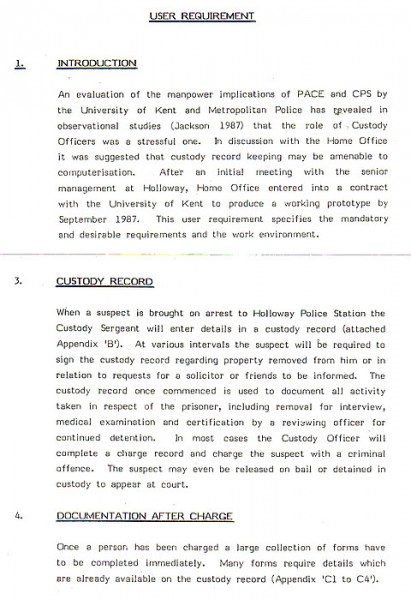 Custody Record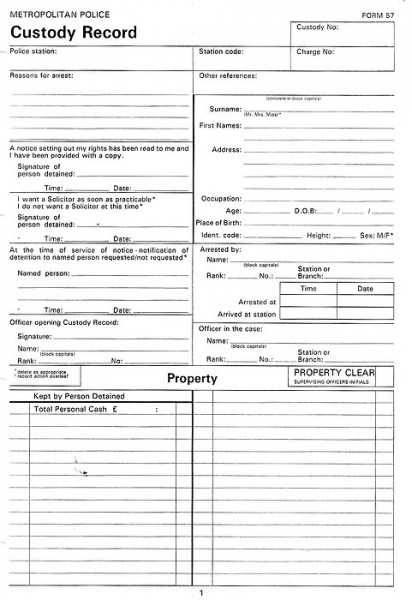 Property Receipts in the Custody Record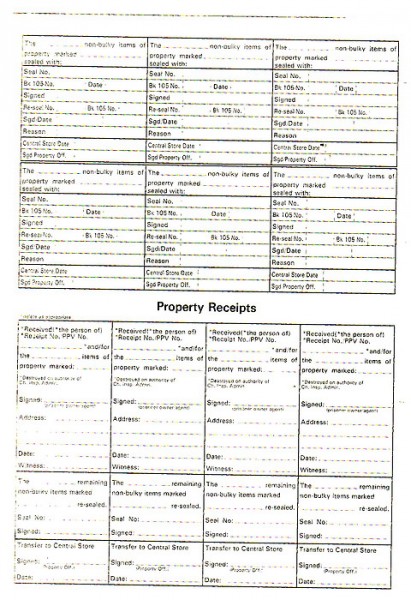 Incident log in the Custory Record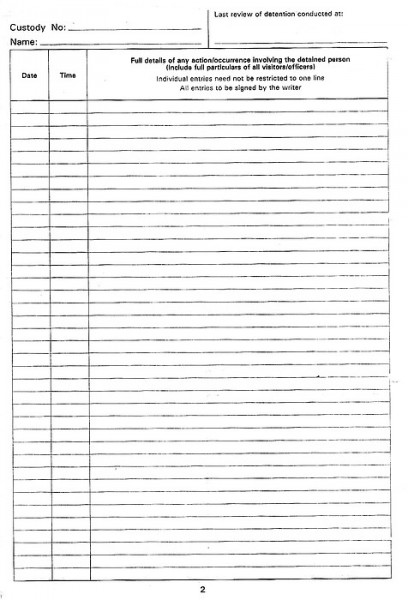 A print out from the prototype computerised Custody Record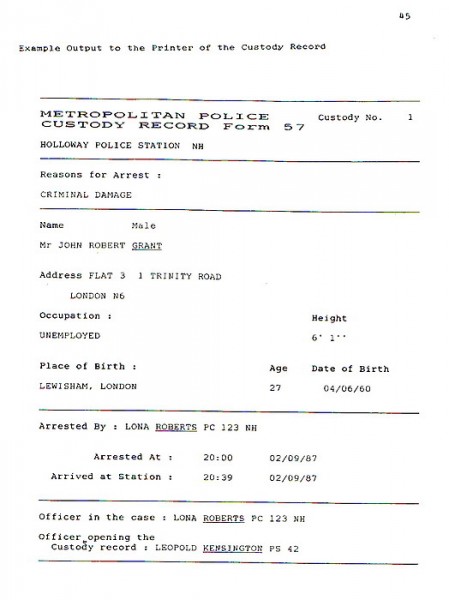 User manual table of contents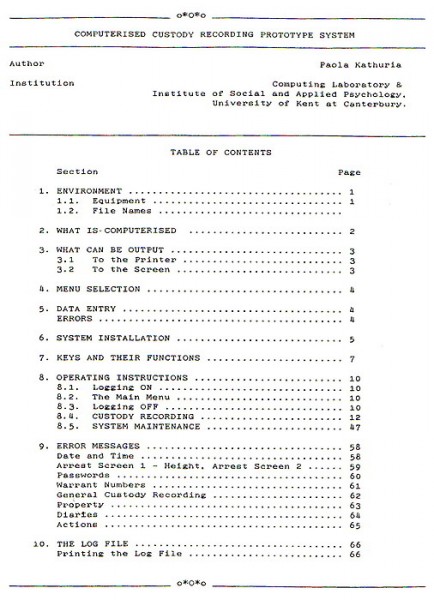 User manual table of contents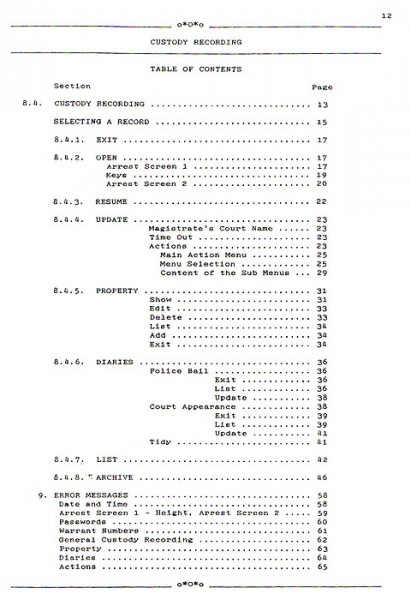 User manual table of contents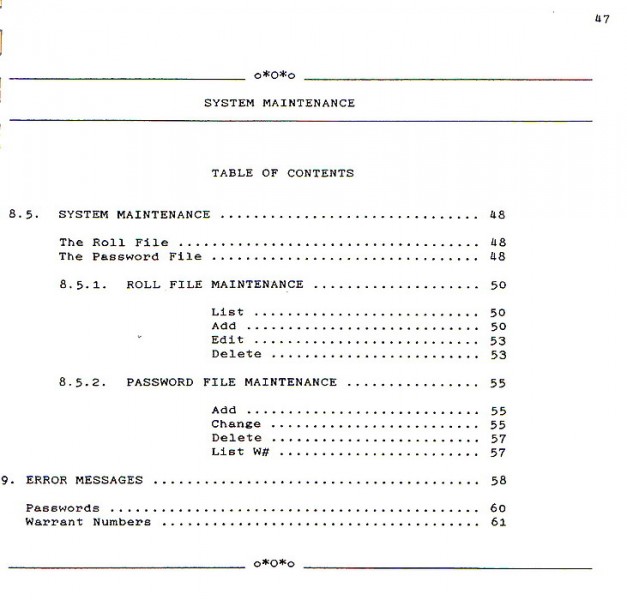 User manual page with screen designs
User manual page showing printed actions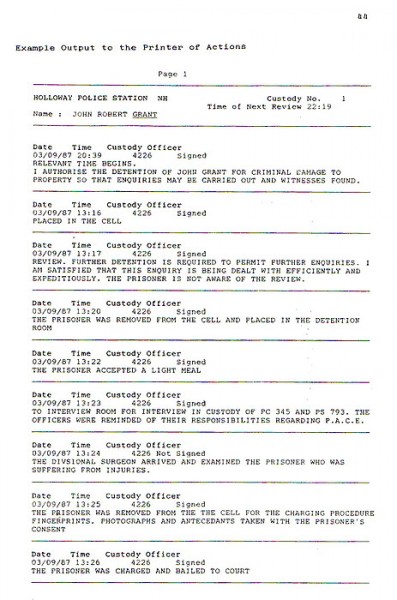 Page from my college report