Cutty Sark Scots Whisky web site
Paola worked with Denison Design to design and build the official web site for Cutty Sark Scots Whisky, owned by Berry Bros. & Rudd.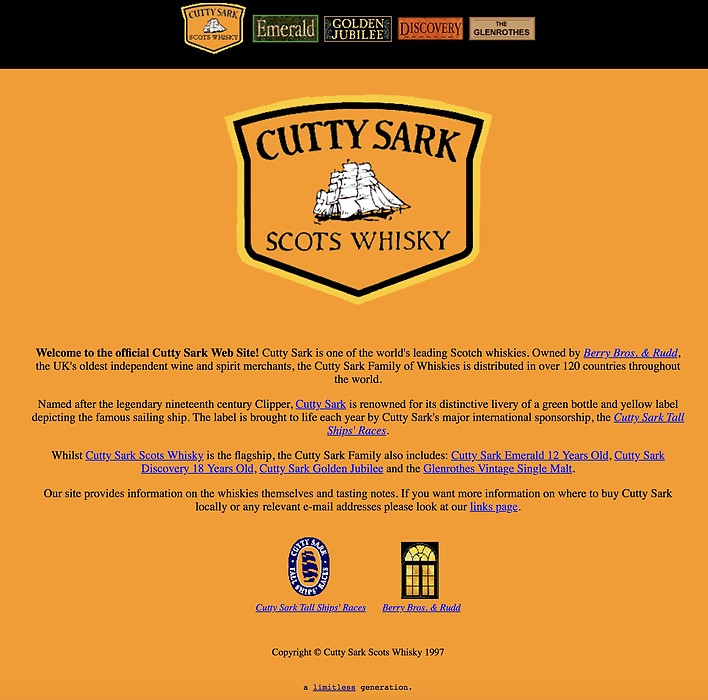 The site was designed and built in two months from photos and promotional material provided by Berry Bros. & Rudd. Paola selected the copy for use on the web site, scanned pictures and made both web-ready.
As with the Cutty Sark Tall Ships' Races site, and for the same reasons, the site was created in LML to present different HTML on page request according the visitor's browser.
Denison Design came up with a design route which conveyed a different feel for each of the brands of whisky.
The site adopted a general style but brand pages differed in small ways, such as the horizontal strip at the top of pages which matched the brand identity.
---
Home page (graphic design by Denison Design)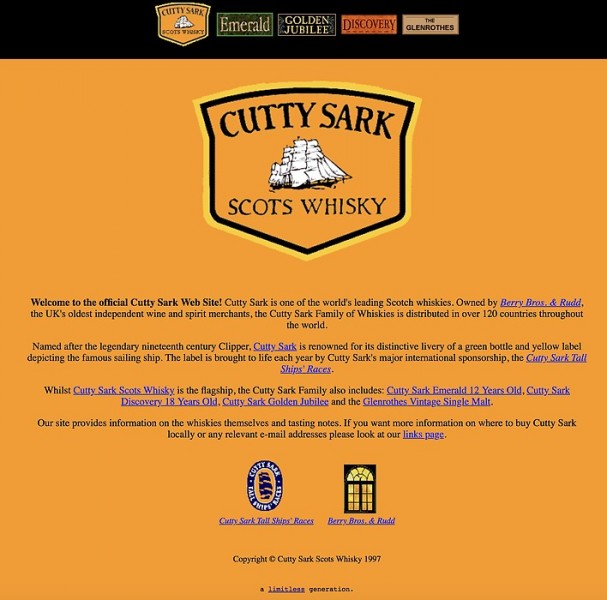 Whisky page (graphic design by Denison Design)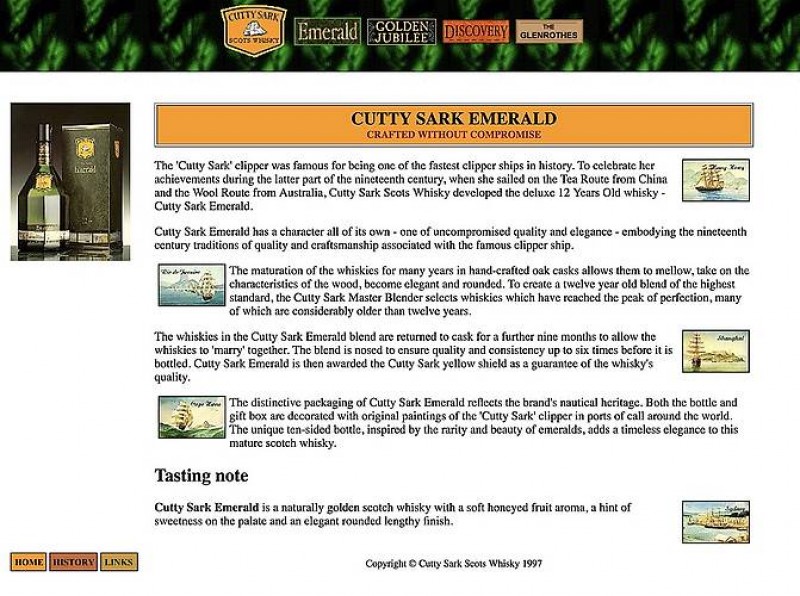 Inner page (graphic design by Denison Design)