BBC 2006 Innovation Lab
Design and pitch BBC Keywords to follow news stories.
Client of Limitless Innovations
2006
Paola's company was one of ten companies short-listed from hundreds to attend the week-long BBC Innovation Lab for new media ideas.
BBC Keywords was one of Paola's ideas, to be able to receive updates on a followed news story.
The idea
More of what you want, less of what you don't.
When you're looking for specific news online, you don't want to waste time trying to find it.
BBC Keywords, part of BBC Web Search, help you find exactly what you want faster, anywhere on the web, and in your news feed.
BBC Keywords even make it easy to find results from other languages and cultures, because they connect concepts, rather than just words.
And it's easy to add BBC Keywords to your own words and pictures, so that BBC Search can get your content in front of the people you want to see it.
BBC Keywords: with you, building a stronger web.
Submission text
Create and distribute the tools necessary to let anyone add BBC-maintained tags to their online services, as a complement to existing user-generated tags.The BBC has internal taxonomies, and library information specialists able to maintain organised tag sets. We propose turning this knowledge outwards, to enable a greater level of reliable connections and searches amongst user-tagged objects without diminishing the value of user-generated tags.
If people can easily mix well-defined tags with their own idiosyncratic ones, it will provide both individual value and the ability for the BBC and others to make meaningful connections between tagged resources.
Mock-up of keywords associated with a news story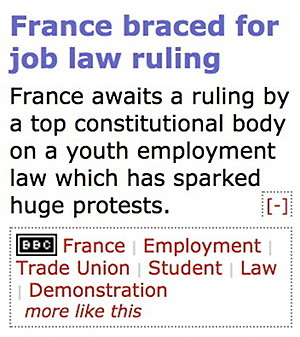 Process
With the help of mentors and experts, Paola and Frank worked on the idea throughout the week.
On the day before the presentation (and during the night!) Paola made screen-grabs of BBC News to make mock-ups of pages with BBC Keywords.
The idea was also that the BBC would distribute they keywords with unique ideas that could be included on other people's content, for example blogs.
Paola created the presentation slides in the form of HTML pages that could be easily traversed.
First presenation slide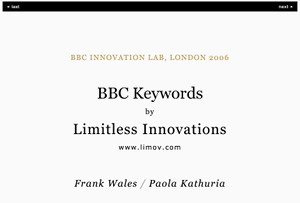 BBC Keywords was one of the few ideas at the lab chosen to take forward.
The BBC said of our idea:
Many of the projects we received for the Innovation Labs looked at tagging, but the few that we picked for the Labs added a particular feature or idea that made them stand out. In the case of BBC keywords, the idea was mixing the BBC's existing formal metadata with user tags, creating a richer resource of metadata to help users find and share content.
---
Working with another team at the lab
Pitch text with slide cues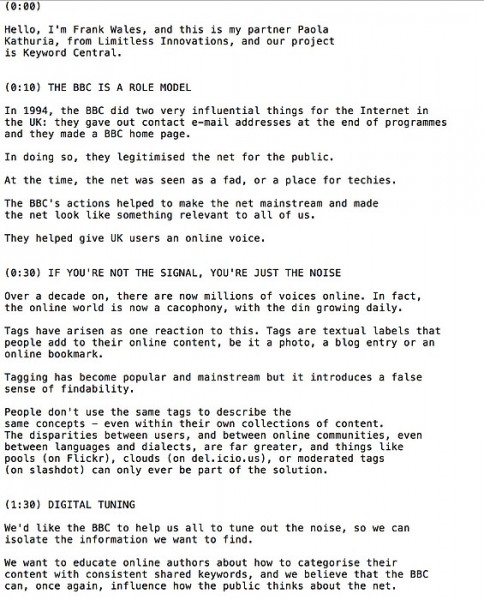 First slide of our presentation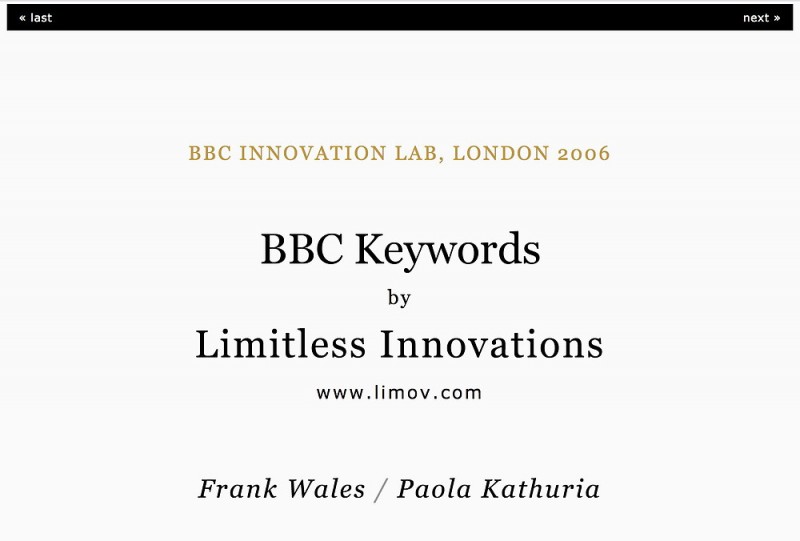 Mock-up of news summary with keywords collapsed and expanded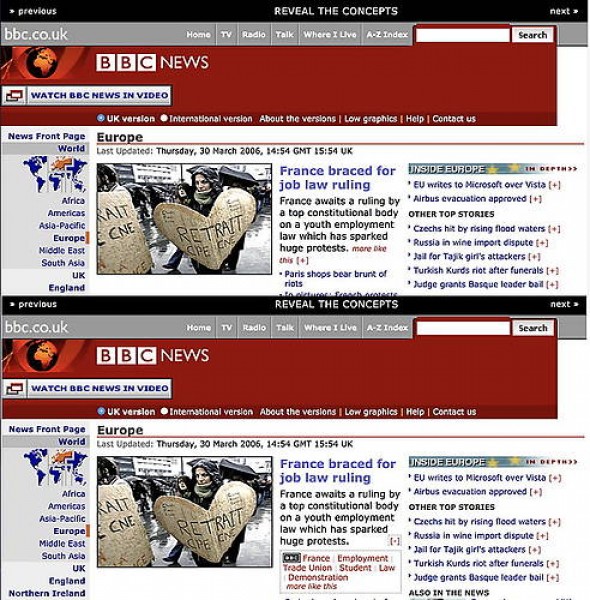 Mock-up of a news story with associated BBC Keywords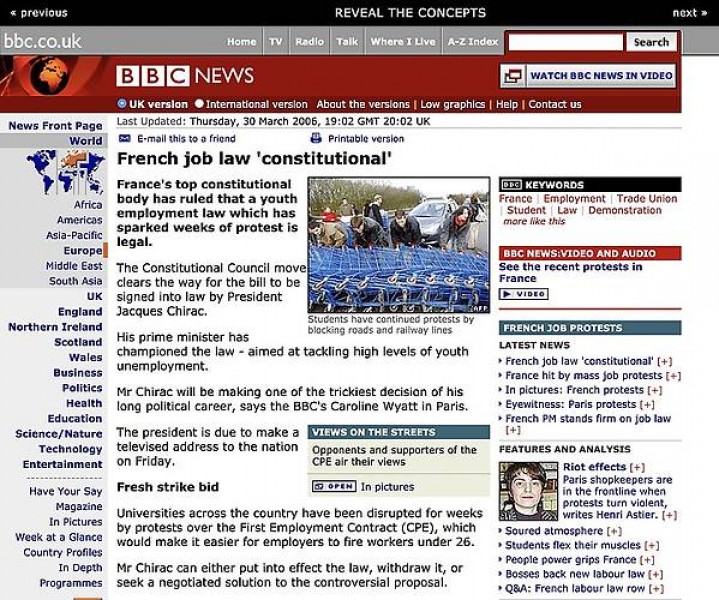 Mock-up of disambiguation page when browsing BBC Keywords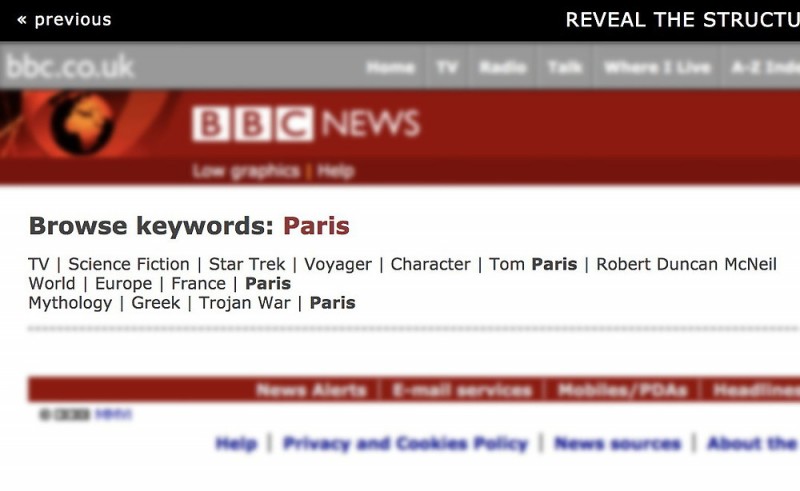 Mock-up of matches of Turkey (the country) keyword (not the animal)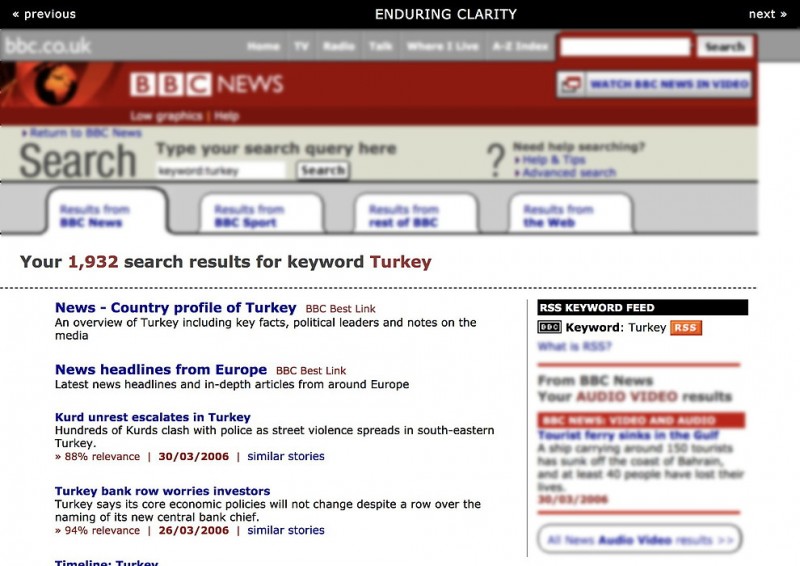 Mock-up of stats that could be collected from keyword follows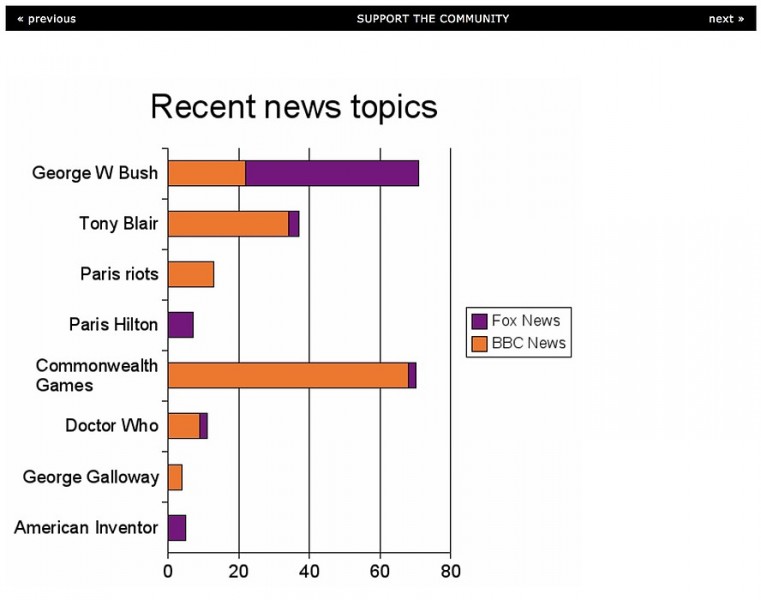 Mock-up of how a blogger could associate BBC Keywords with their posts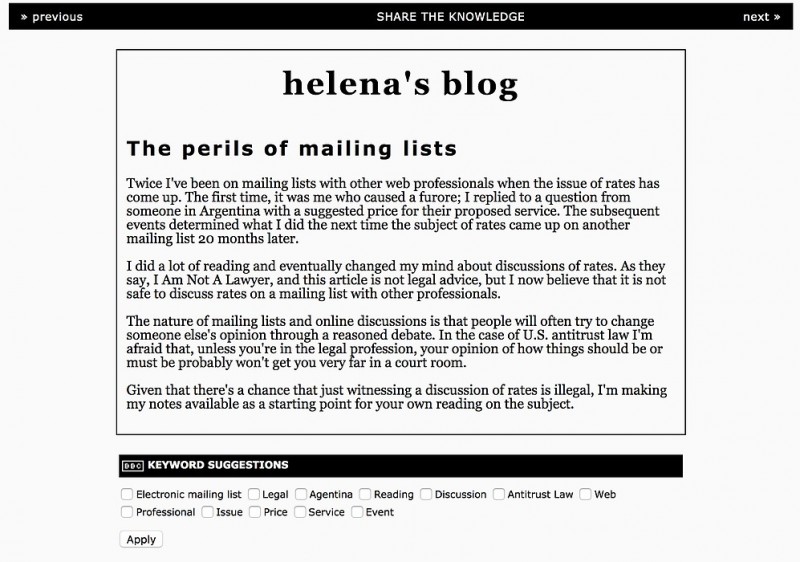 Document by Paola and Frank for the BBC after the lab