Bespoke grid home page design
Paola suggested a redesign to her client to reflect new functionality on the site. She led the project, working with a graphic designer.
She created the initial page prototype and was involved in the new design. She implemented the changes as a new Drupal module.
The screenshots show the 1) new and 2) old design.
---
2012 home page design (graphic design by Bill Jones & Denison Design)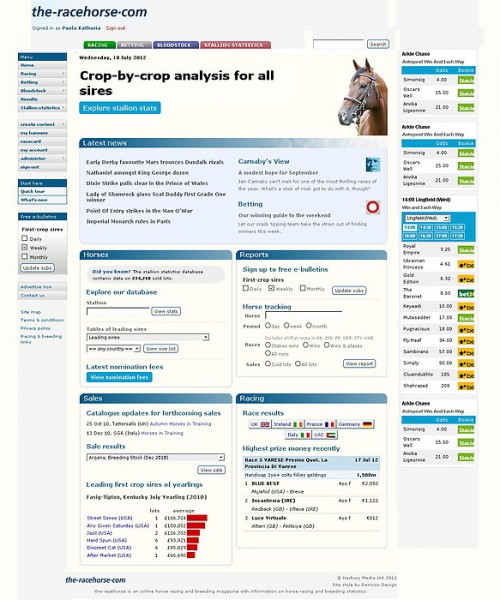 2006 home page design (graphic design by Denison Design)