Carnelian hematite silver bead charm bracelet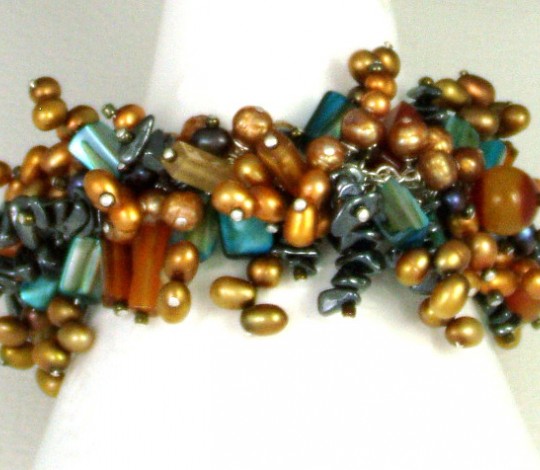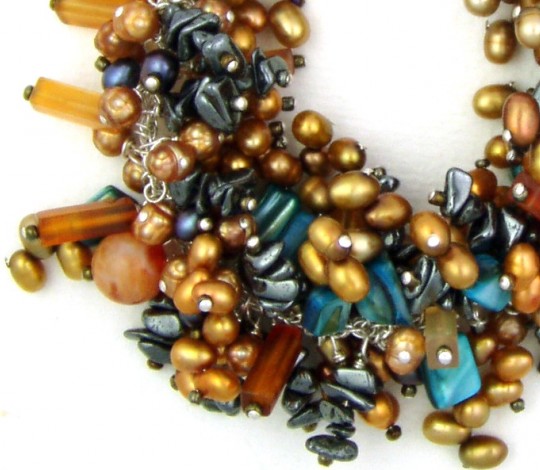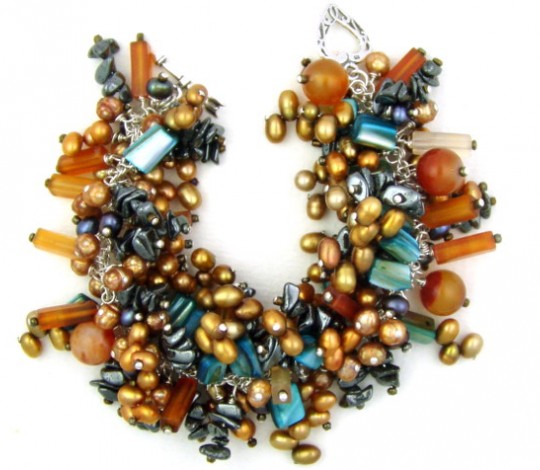 Size
7.9" (20cm)
Colours
Gemstones
Materials
Designed
May 2007
Ref

Ref:

b28b
Description
This very full bead-charm bracelet combines semi-precious carnelian gemstone with hematite, freshwater pearls and blue mother of pearl.
I've matched the orange carnelian and metallic dark grey hematite with faceted and trios of soft gold freshwater pearls and almost black freshwater pearls.
It is made with a solid sterling silver rope chain, sterling silver wire and a sterling silver toggle clasp in the shape of a heart and arrow.