Red garnet & pearl silver bead charm bracelet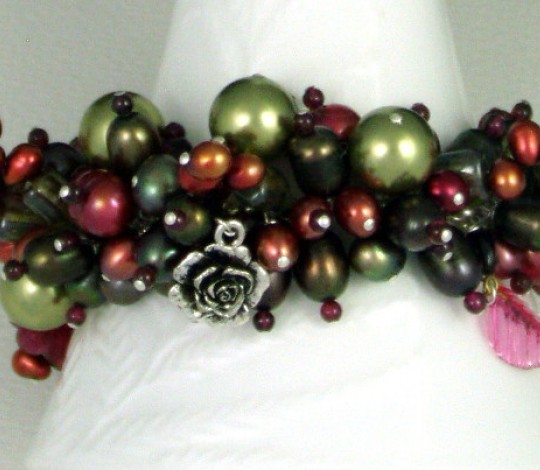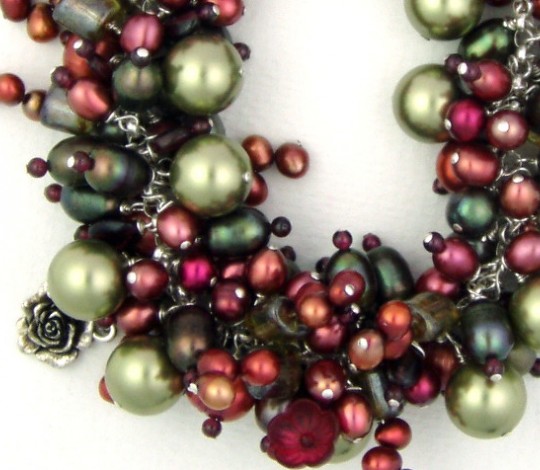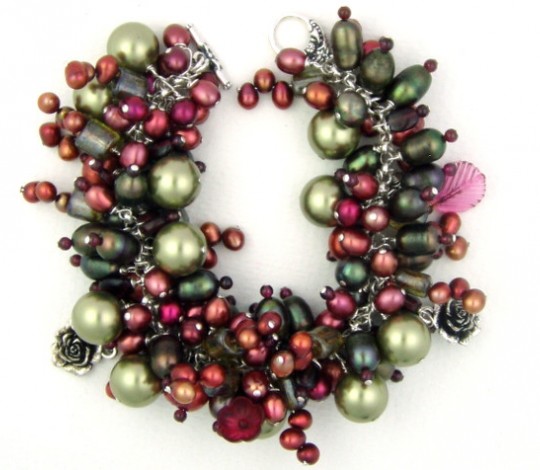 Size
7.9" (20cm)
Colours
Gemstones
Materials
Designed
May 2007
Ref

Ref:

b30b
Description
This very full bead-charm bracelet combines green and pinks and is one of my favourite bracelets made so far.
I've matched large freshwater pearls in pinks and greens, Picasso glass, large green Swarovski crystal pearls and raspberry red garnet. It also includes two pewter rose charms, a pink glass leaf and a pink glass flower.
It is made with a solid sterling silver belcher chain, sterling silver wire and a Victorian-style sterling silver toggle clasp.