Amethyst and peridot pearl charm bracelet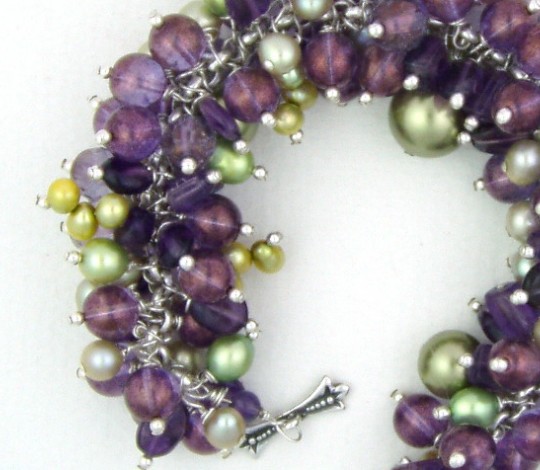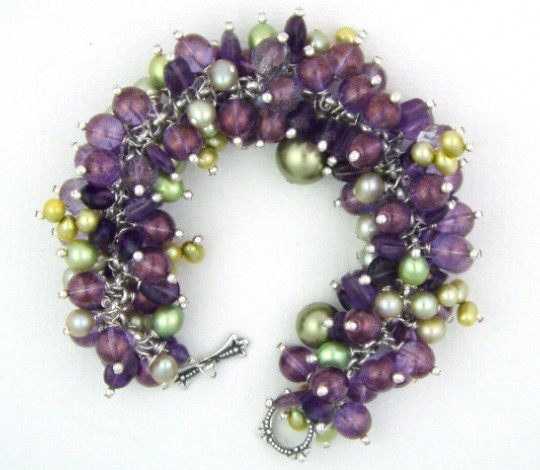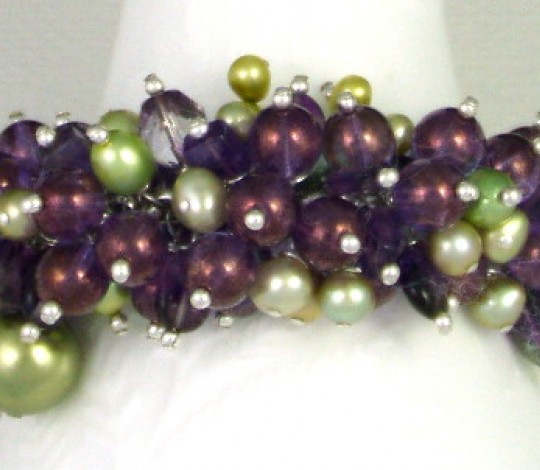 Colours
Gemstones
Materials
Designed
May 2007
Ref

Ref:

b34b
Description
This full bead charm features beads in purple and green.
I've combined semi-precious purple amethyst gemstone (faceted barrels, rounds, rectangles and ovals),Picasso glass, large green Swarovski crystal pearls and freshwater pearls in two greens.
This bracelet is made with a solid sterling silver belcher chain, sterling silver wire, small silver beads and a Victorian-style sterling silver toggle clasp.