Rose pink pearl silver bead charm bracelet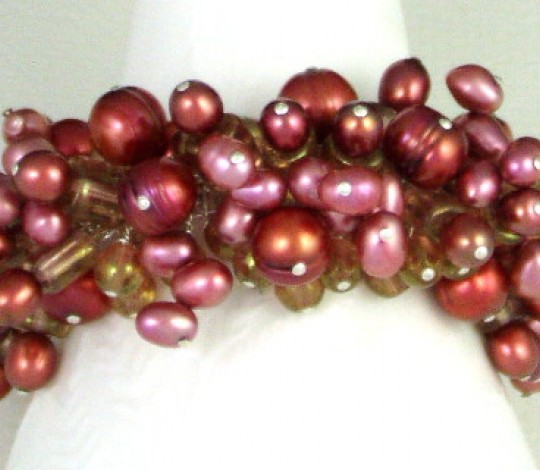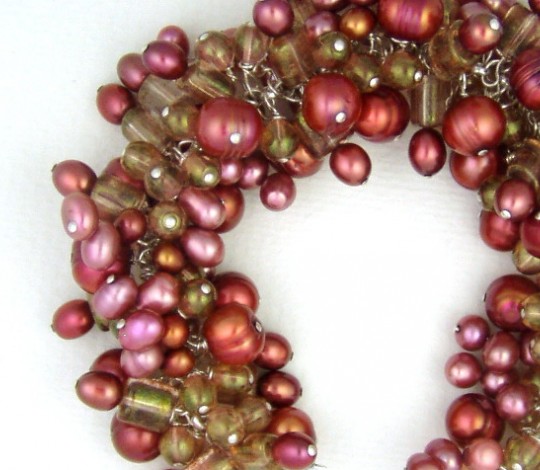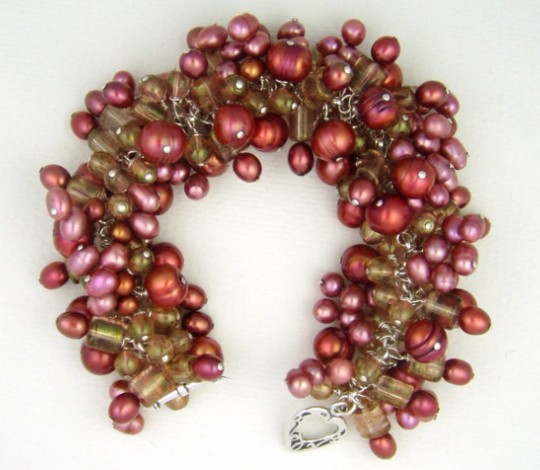 Colours
Materials
Designed
May 2007
Ref

Ref:

b35
Description
This really pretty and very full bead-charm bracelet is in pinks.
It's made with three kinds of freshwater pearls and rose pink Picasso glass, beads with a special lustrous coating. The pearl beads float above an inner core of the rose glass.
It is made with a solid sterling silver belcher chain, sterling silver wire and a sterling silver toggle clasp in the shape of a heart and arrow.