Opalite silver white pearl charm bracelet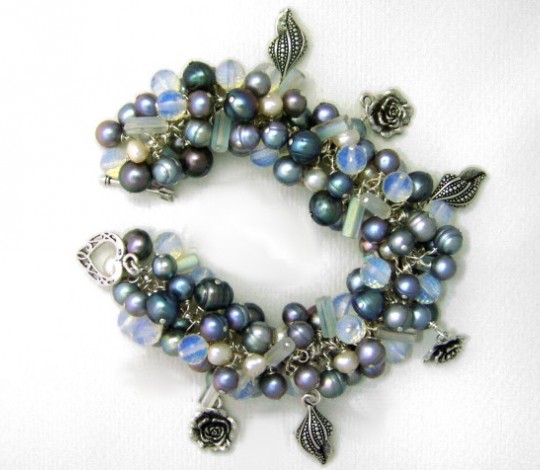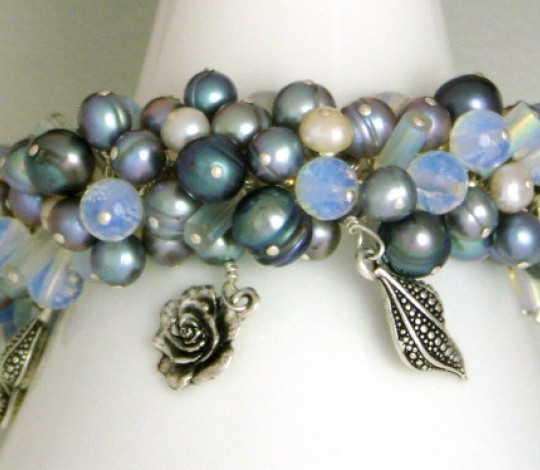 Colours
Materials
Designed
May 2007
Ref

Ref:

b43
Description
This full bead charm features beads in white and greys.
I've combined faceted opalite glass with freshwater pearls in ivory and greys, glass tubes and pewter charms.
This bracelet is made with a solid sterling silver belcher chain, sterling silver wire, small silver beads and a heart and arrow sterling silver toggle clasp.