Paper and wood fuchsia earrings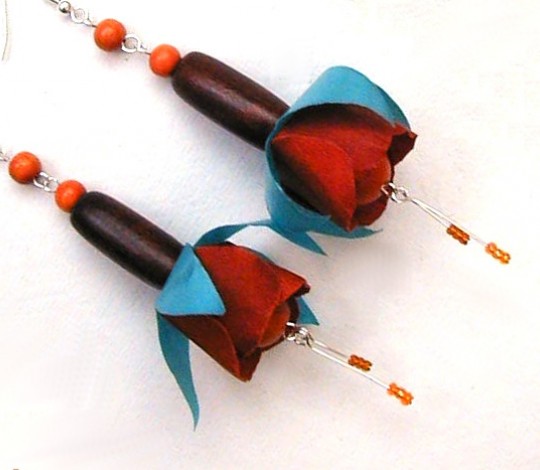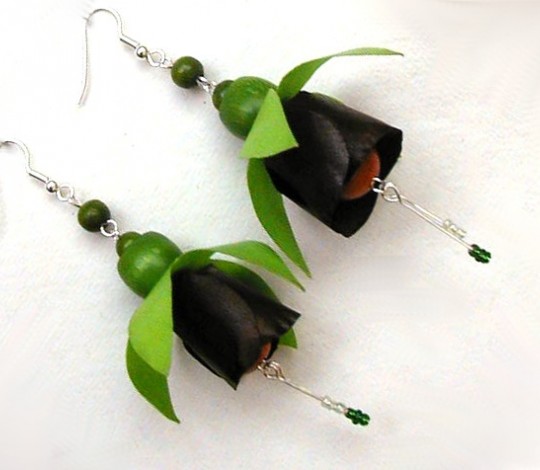 Description
These earrings are in the style of fuchsia flowers. Orange and brown wooden beads form a flower with light turquoise and orange petals made from varnished paper.
Small glass beads in orange and amber are used in the stamen dangles. Also made in other colours.
The wire and hooks are silver-plated.