Jewellery for Elaine Paige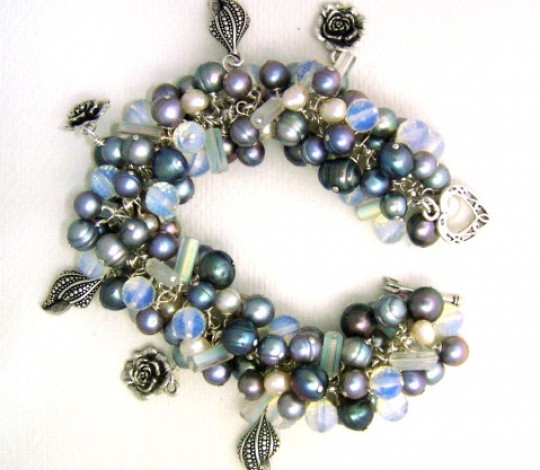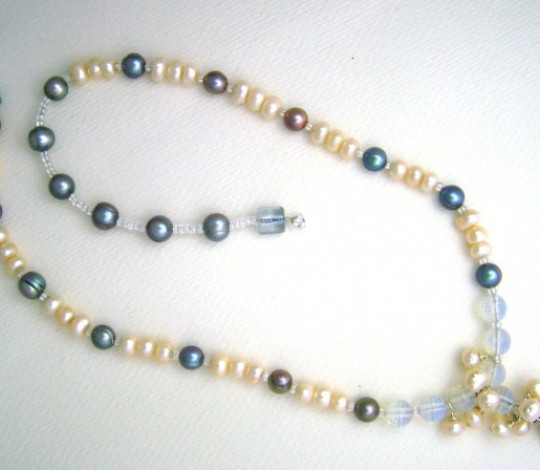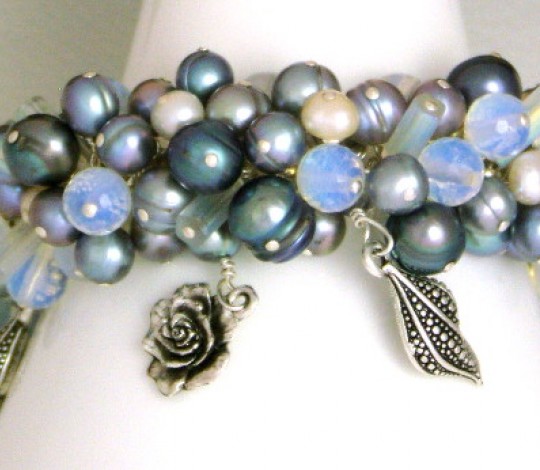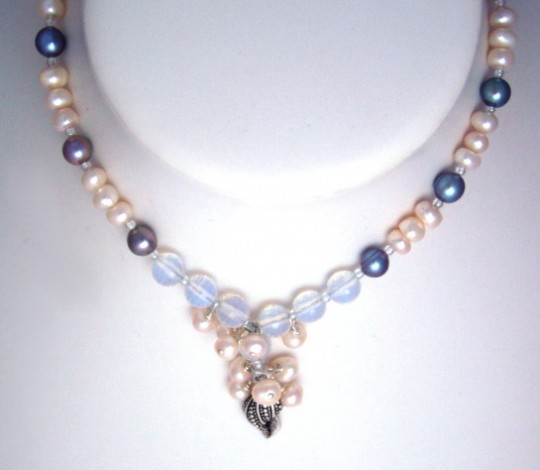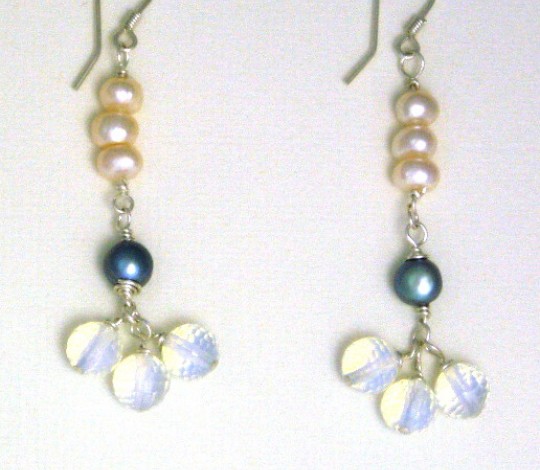 Colours
Materials
Designed
May 2007
Ref

Ref:

ep
Description
I made this bracelet, necklace and earring set of jewellery for Elaine Paige, who presents the BBC 3 radio show Elaine Paige on Sunday.
The show features music from musical theatre and film, as well as interviews from people in the industry. For many years, it was a ritual to make jewellery while listening to Elaine Paige.
I therefore decided to make something for her. Not knowing what colours she liked, I felt that white and greys would be a safe bet. I normally avoid those colours for my shop because they are hard to photograph well.
I made a heavy bead charm bracelet on a sterling silver belcher chain with freshwater pearls, faceted opaltite glass, lustered glass tubes and various pretty pewter charms.
To go with it, I made a matching necklace with an beaded extension for adjustable length, and a pair of earrings.
She played my request on the show and thanked me for the jewellery. :-)