Gorgeous lariat necklace of amethyst, fluorite and hand-made glass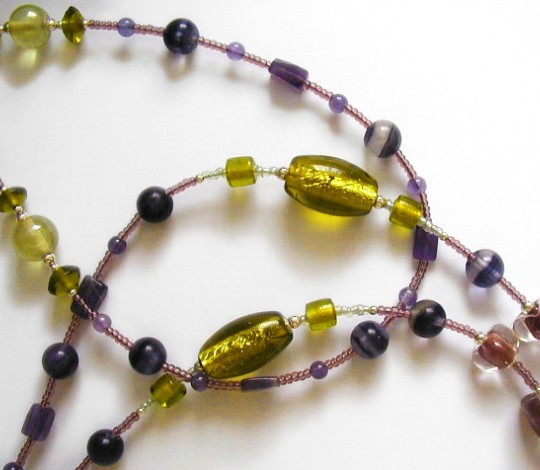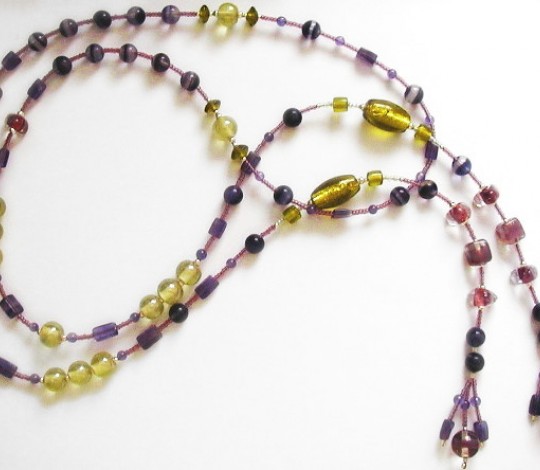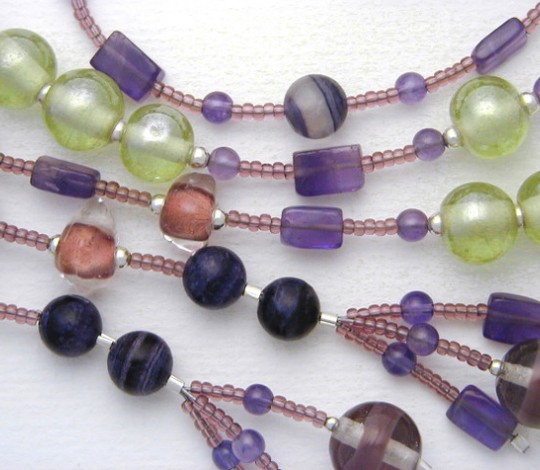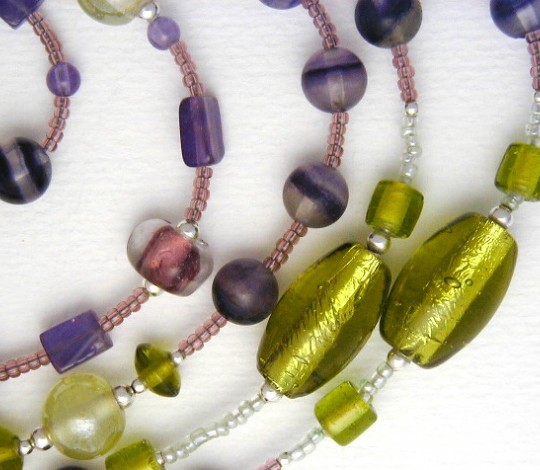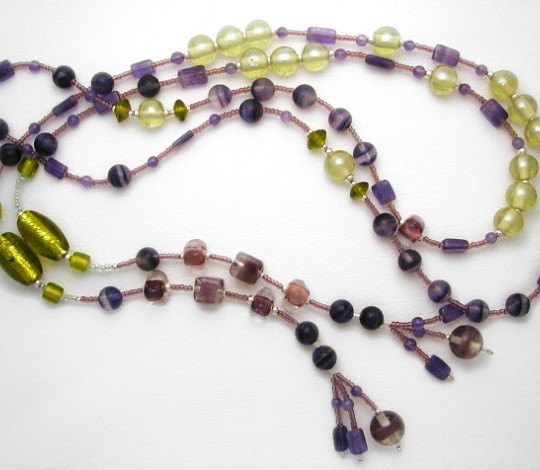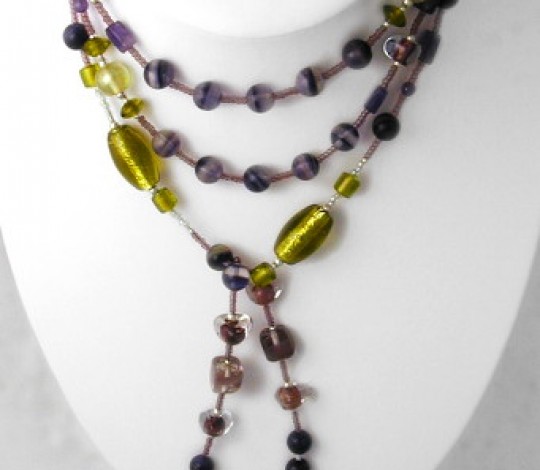 Colours
Gemstones
Materials
Designed
Oct 2004
Ref

Ref:

l1
Description
This beautiful necklace is a lariat of semi-precious purple amethyst and fluorite gemstone, with purple and lime green glass.
Amethyst rectangles and small rounds are combined with round fluorite beads which vary from striped to a deep purple.
I matched these with various glass beads, mostly hand-made: large oval lime green beads with a lining of real silver foil; triangular beads with rounded edges which have an dusky rose inner colour; square and round clear beads hand-painted with a lilac stripe; soft lime green hand-made round beads with a lustrous finish.
The remaining beads are sterling silver and tiny glass beads in colours of amethyst and pale lime green.
Not counting the tiny glass beads, there are 47 amethyst beads, 24 fluorite beads, 36 glass beads and 50 sterling silver beads.