Freshwater pearl and glass lariat necklace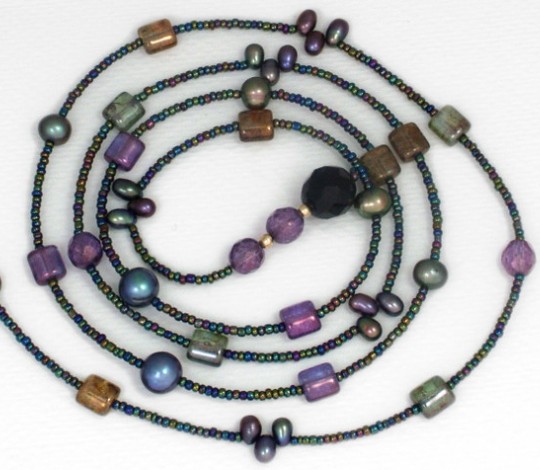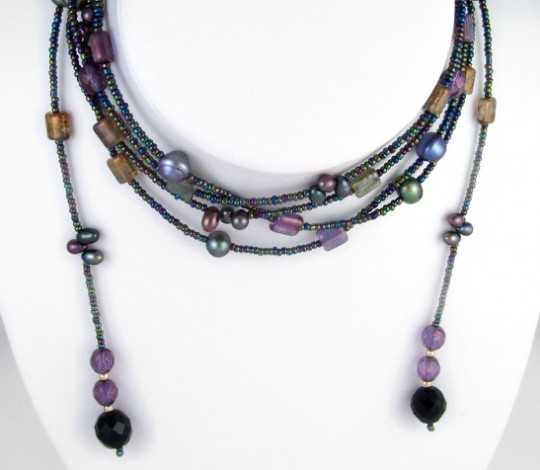 Colours
Materials
Designed
Jan 2006
Ref

Ref:

l104
Description
This very classy lariat is made with freshwater pearls in three shapes and sizes. The pearls range from large peacock blue rounds, medium green rounds to small peacock ovals.
I've matched the pearls with Picasso glass beads in bronze, green and purple. These are glass beads with a special lustrous coating.
The end beads are large faceted black glass rounds and the main beads are separated by tiny glass beads in metallic purples, greens and blues.