Purple & green pearl, glass lariat w/ earrings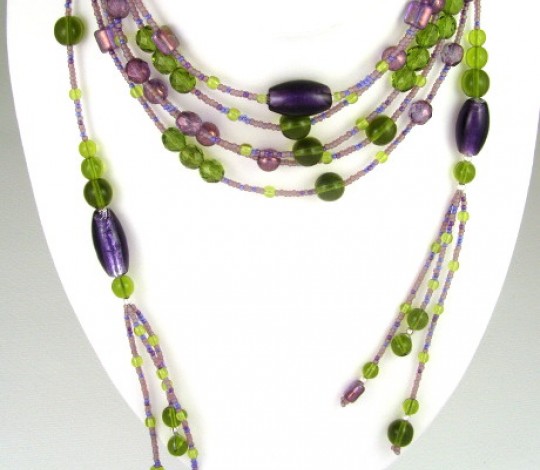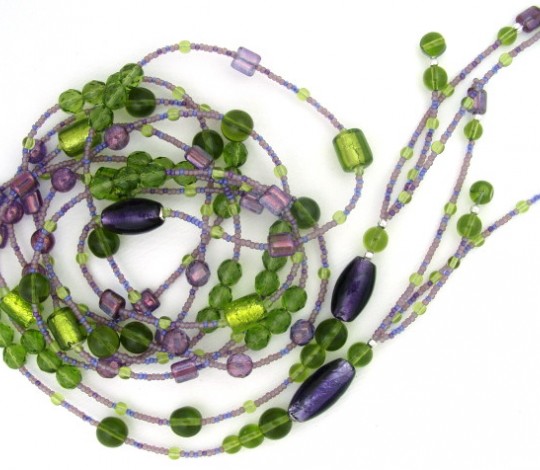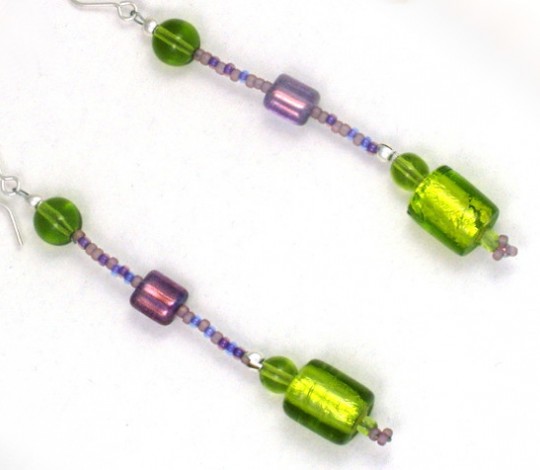 Size
97" (246cm)
Colours
Materials
Designed
Apr 2006
Ref

Ref:

l109
Description
This very long lariat necklace is made with glass beads in purple, olive green and apple green. The necklace is finished with three-part beaded tassels.
I've combined silver-lined glass in apple green and deep purple, with olive green glass and purple Picasso glass beads which have a special lustrous coating. The main beads are separated by tiny glass beads in mixed shades of lilac and purple.
The lariat comes with a matching pair of earrings (7cm tall).