Green chalcedony and copper pearl lariat necklace set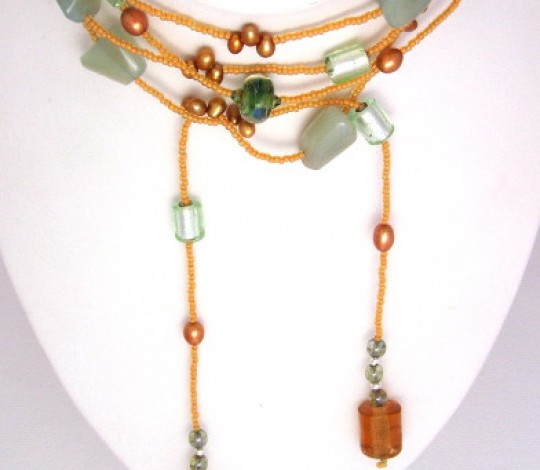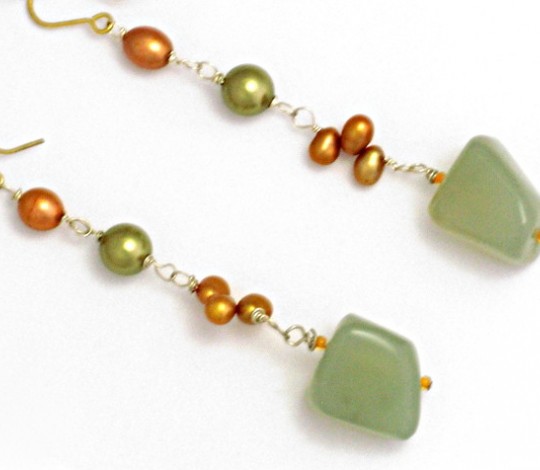 Size
96"
Colours
Gemstones
Materials
Designed
Jun 2007
Ref

Ref:

l216
Description
I'm thrilled with how this lariat turned out and kept taking it out to look at. I have had these orange seed beads for a couple of years, not sure what to do with them. I eventually combined them with a soft green and the results are stunning.
I loved the combination so much, that I made a matching earrings.
I've matched large soft green chalcedony nuggets with ice-green silver-lined glass, copper freshwater pearls and round Swarovski crystal pearls in green and copper.
The centre bead is a handmade boro lampwork bead by Brendan Blake called Veridian Vapours. The main beads are separated by tiny orange glass beads.