Lime green red peridot pearl lariat necklace set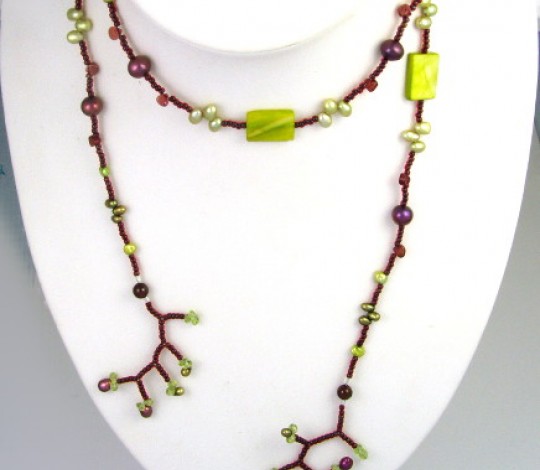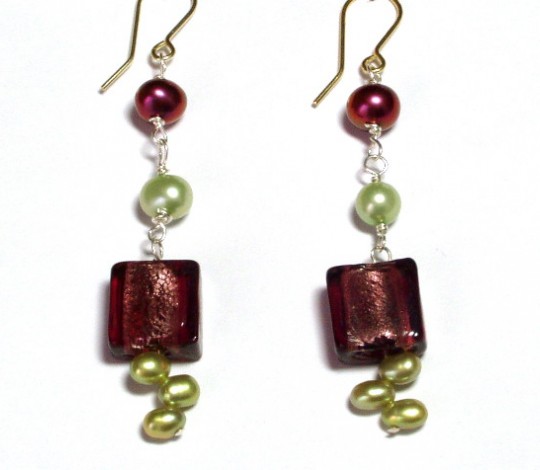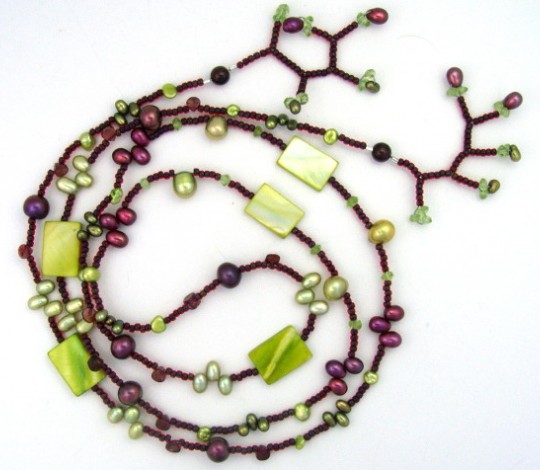 Size
39"
Colours
Gemstones
Materials
Designed
Oct 2007
Ref

Ref:

l236
Description
This delicate lariat necklace is my first attempt to make beaded tassels resembling flowered branches.
I've combined lime green mother of pearl rectangles with garnet drops, peridot and freshwater pearls in matching greens, pinks and mauves.
The main beads are separated by tiny ruby red glass beads.
The lariat comes with a matching pair of earrings (5.3cm tall).