Green chalcedony carnelian lariat necklace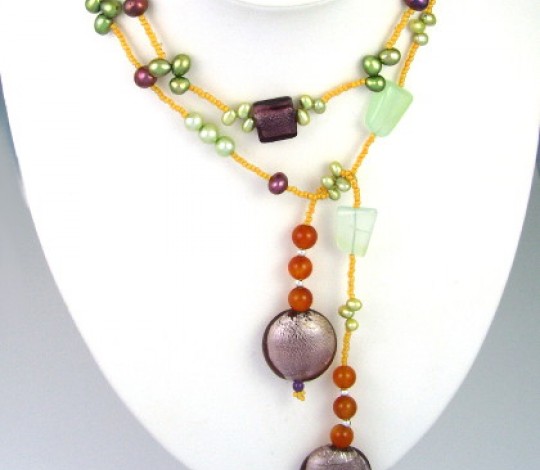 Size
56"
Colours
Gemstones
Materials
Designed
Oct 2007
Ref

Ref:

l237
Description
This very gorgeous lariat combines orange with lime green and lilac.
Starting from the ends, the necklace features lilac foil-lined glass with amethyst and orange carnelian rounds.
These are matched with foil-lined purple squares, lime green mother of pearl rectangles, soft green free-form chalcedony nuggets and freshwater pearls in greens and purples.