Amethyst and polymer clay lariat necklace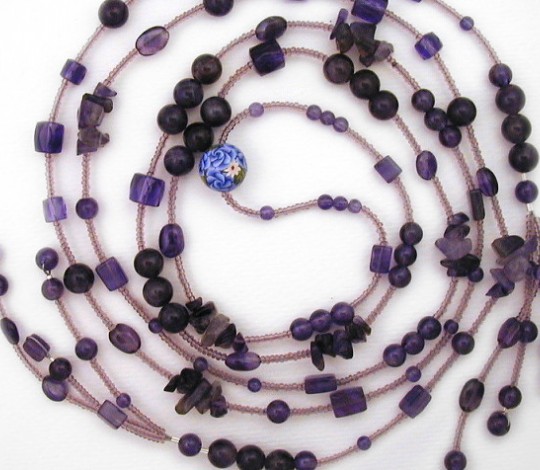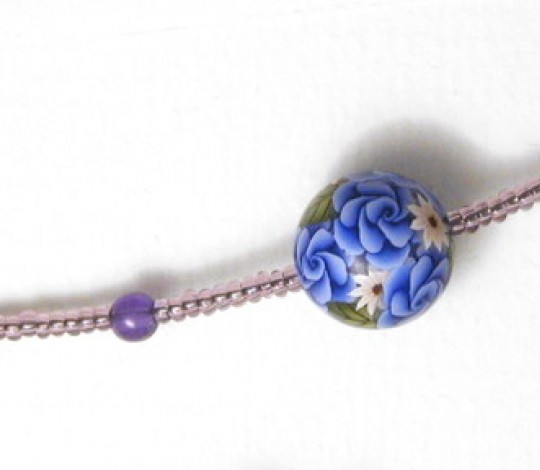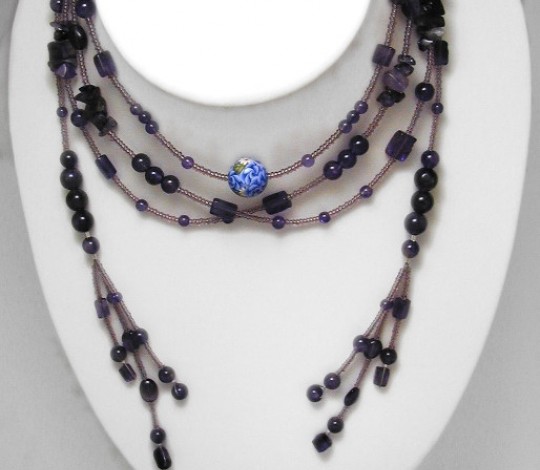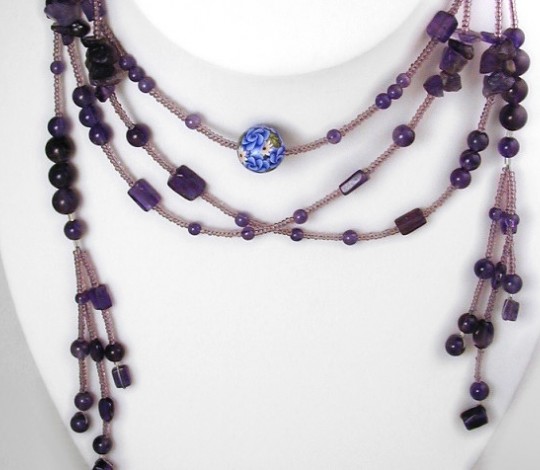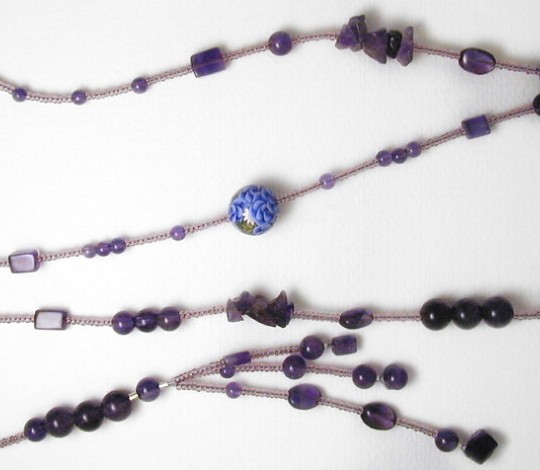 Description
This is a stunning lariat necklace made from amethyst.
This necklace is made mostly from semi-precious amethyst beads in various shapes and sizes. The central bead is a gorgeous polymer clay bead. The main beads are separated by tiny lavender glass beads.
The polymer clay bead was made by Catherine Steele. It is covered by gorgeous roses in a soft purpley-blue, small white flowers and vignetted green leaves.
The incredible floral pattern hasn't been painted onto the bead; it has been created using the millefiori technique with polymer clay. Patterns are made in canes which are rolled and stretched. Thin slices are taken from the cane to cover a bead base. Her beads are eventually tumble-sanded and then buffed to a high shine.