Turquoise, amazonite and bronze pearl lariat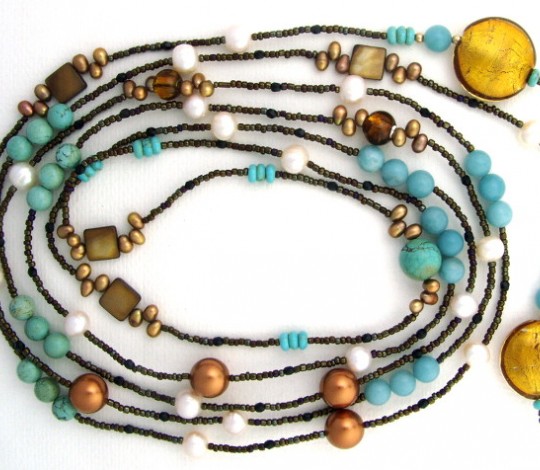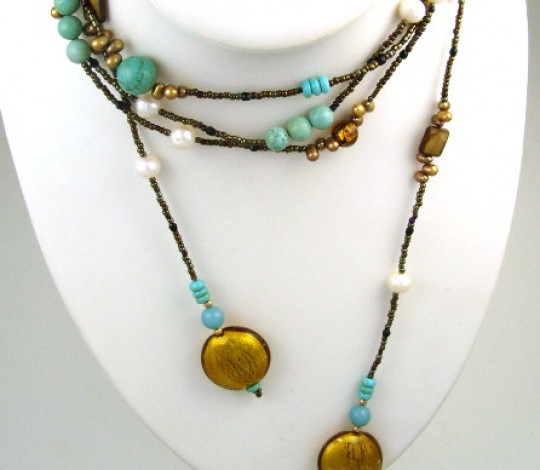 Size
88"
Colours
Gemstones
Materials
Designed
Oct 2008
Ref

Ref:

l255
Description
This is a very elegant lariat necklace which combines turquoise blue with bronze and white.
I've matched semi-precious amazonite and turquoise with bronze-coloured mother of pearl flat squares, copper Swarovski crystal pearls and freshwater pearls in brown and white.
The main beads are separated by tiny glass beads in metallic browns.