Amazonite, jade and pearl lariat necklace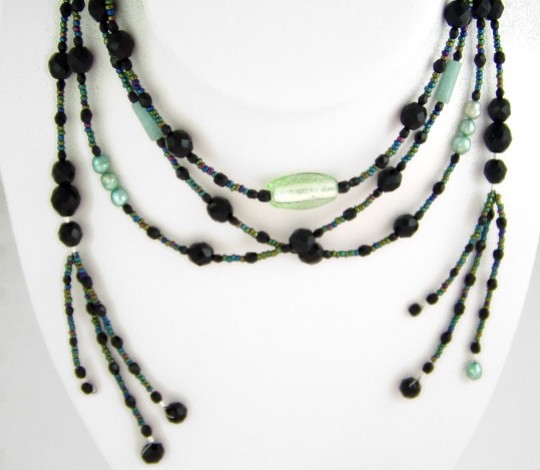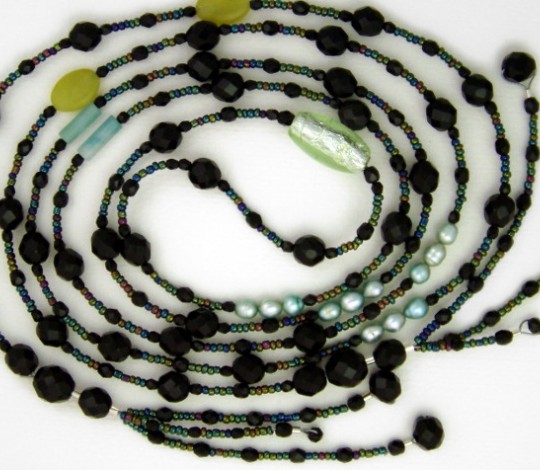 Colours
Gemstones
Materials
Designed
May 2005
Ref

Ref:

l40
Description
This is the result of attempting a mostly-black lariat. I've matched faceted black glass beads with soft blues and greens.
The featured beads are silver-lined glass (a light refreshing green),freshwater pearls (pale blue),and semi-precious amazonite (sky blue) and South China jade (greeny-yellow) gemstone.
These main beads are separated by tiny glass beads in metallic greens, blues, browns and purples.