Gold, aqua and lime lariat necklace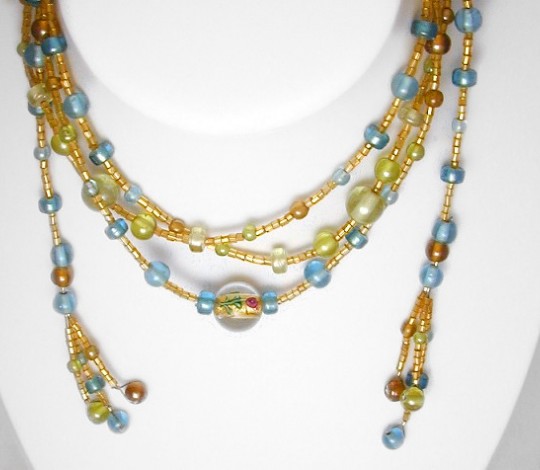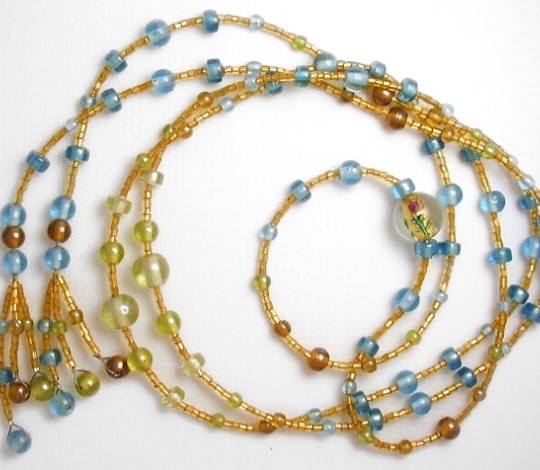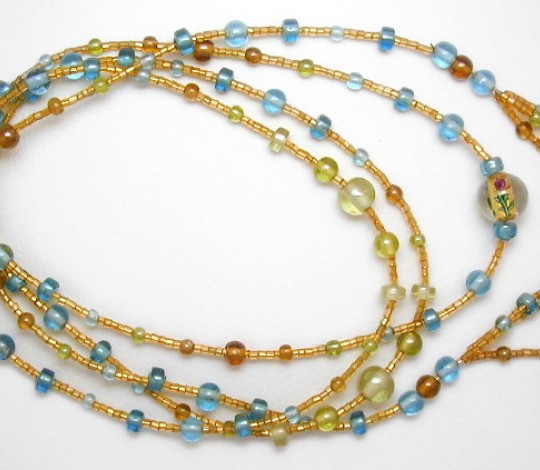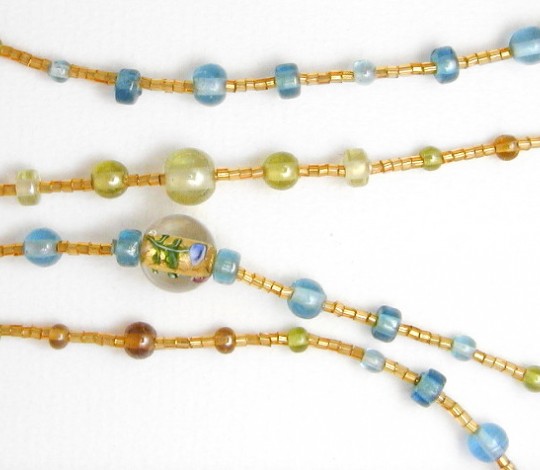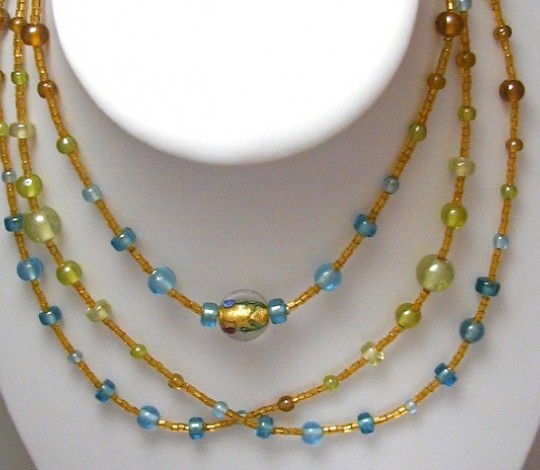 Colours
Materials
Designed
Dec 2004
Ref

Ref:

l6
Description
This is a glamorous lariat necklace of glass beads. At each end is a three-part beaded tassel.
I've used glass beads in various shapes, in colours of aqua blue, soft lime and topaz brown. The blue beads are the predominant beads; they're a really gorgeous happy water-blue colour and were the inspiration for this necklace. The glass beads have a lustre coating which makes them sparkle.
I've matched the lustered beads with small gold-colour glass tubes; they really show off the blues and greens of the other beads.
At the centre of the lariat is a featured lampwork bead which has a gold-leaf inner lining decorated with blue and pink flowers and green leaves.