Blue, green and brown lariat necklace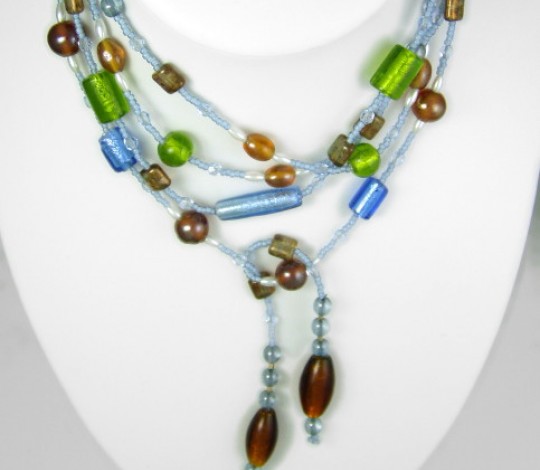 Colours
Materials
Designed
Sep 2005
Ref

Ref:

l73
Description
This necklace features silver-lined glass beads in cornflower blue, peridot green and bronze.
I've matched them with lustred brown beads, Picassos, which have a special lustrous finish, and imitation rice pearls from a vintage necklace.
The main beads are separated by tiny pale blue glass beads and small faceted glass.