Tasselled lime green & lilac lariat necklace + earrings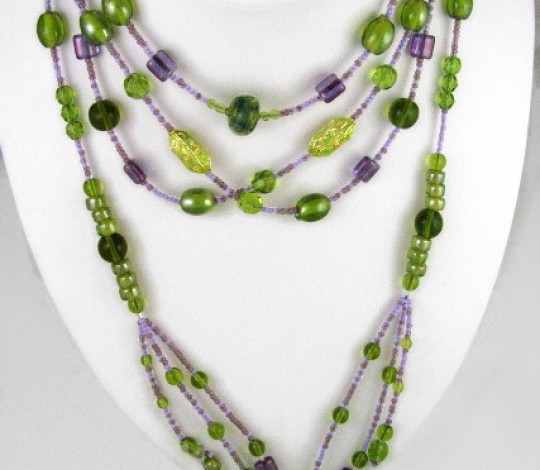 Colours
Materials
Designed
Oct 2005
Ref

Ref:

l87
Description
This lariat combines glass and enamelled beads in lime green, purple and lilac.
Most of the main beads are lime and olive green. I've combined them with purple Picassos (glass beads with a special lustrous coating),gold-tone metal beads enamelled in lime green, and a central boro lampwork bead by Brendan Blake called Veridian Vapours.
The main beads are separated by a random mix of three kinds of tiny seed beads in lilac and purple.
At the ends of the lariat are three-part beaded tassels.