Green and orange lariat necklace + earrings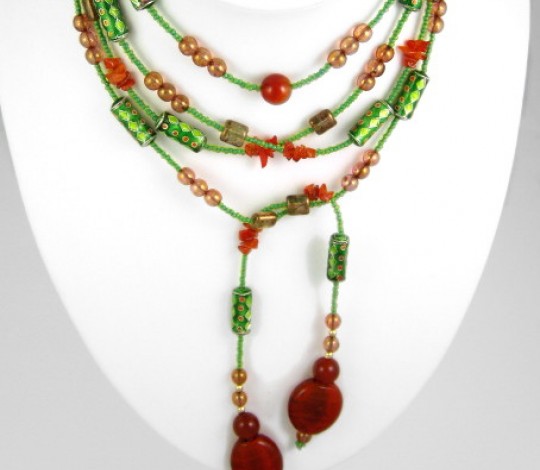 Colours
Gemstones
Materials
Designed
Oct 2005
Ref

Ref:

l90
Description
This very pretty green and orange lariat is made with semi-precious carnelian gemstone, glass and enamelled metal beads.
I've matched charming green and orange enamelled beads with carnelian rounds and chips, foil-lined orange glass and Picassos, glass beads with special lustrous coating.
These main beads are separated by tiny vibrant green glass beads.