Antique silver chalcedony garnet necklace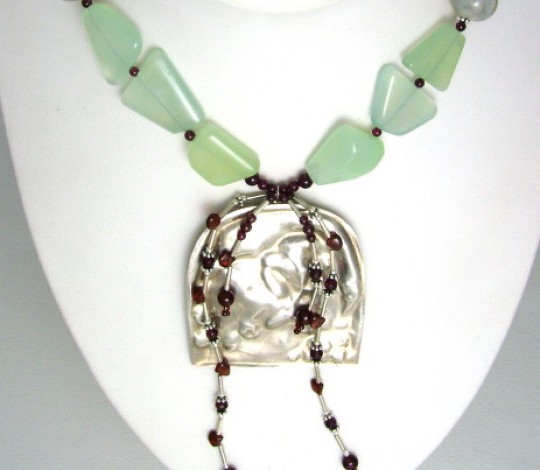 Colours
Gemstones
Materials
Designed
Mar 2008
Ref

Ref:

n120
Description
This lovely necklace features an antique piece of silver embossed with a woman's face on its side. It was sold to me as art nouveau. It's certainly that in style but has no silver marks.
I've matched it with green chalcedony nuggets, grey cracked agate, garnet and sterling silver.
There are four silver and garnet dangles alongside the pendant. You can either hang these in front or behind the pendant.