Long purple amethyst and green pearl necklace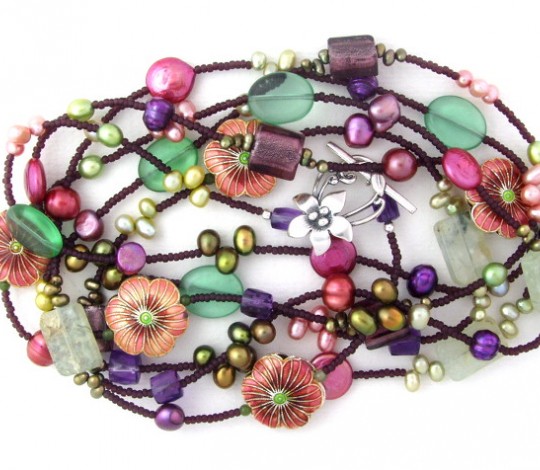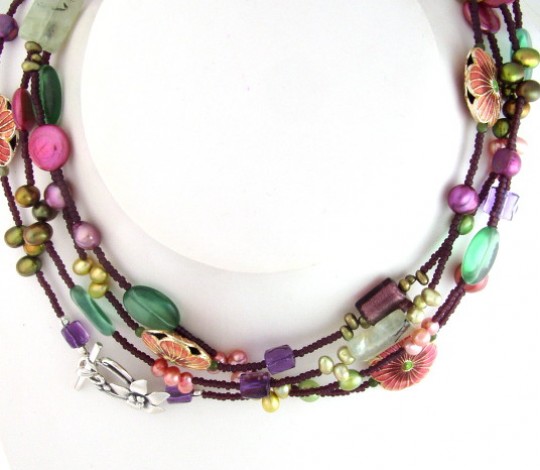 Size
160cm
Colours
Gemstones
Materials
Designed
Jul 2008
Ref

Ref:

n140
Description
This long necklace is made from beads in pinks, purples and greens.
It features lovely large enamelled flowers in orangey brown and lime green. I've matched these with prehnite rectangles, faceted amethyst barrels and freshwater pearls in various, shapes, sizes and colours.
The necklace wraps up to three times around your neck and is secured by a sterling silver toggle clasp with an amethyst stone, which can be worn at the front.
I made this at the request of a customer who liked an earlier version of this necklace.