Long blue agate vintage gold glass necklace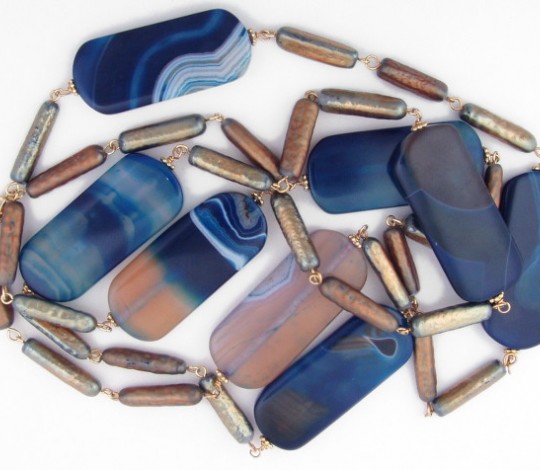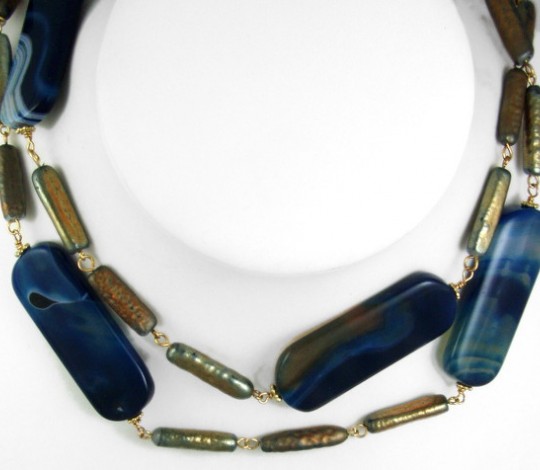 Description
This dramatic long necklace features large (5cm) dyed blue agate beads. I've combined them with gold-coloured glass beads from a vintage necklace on gold-plated wire.
The agate blues are patterned in natural stripes and swirls.
The glass beads have an iridescent bluey gold coating. On close inspection, the coating is worn at the ends of some of the beads.
The necklace can be worn long or doubled, as it can be undone with a barrel screw clasp