Green and blue long necklace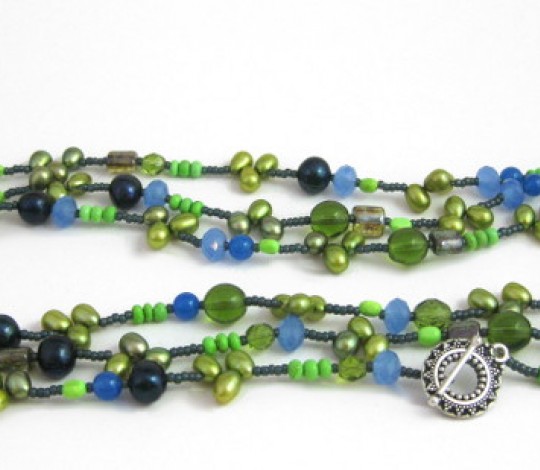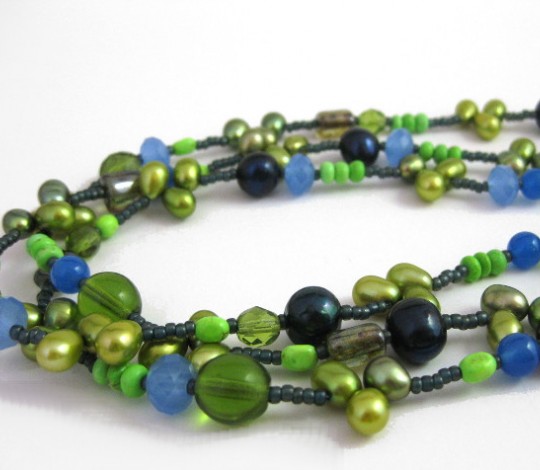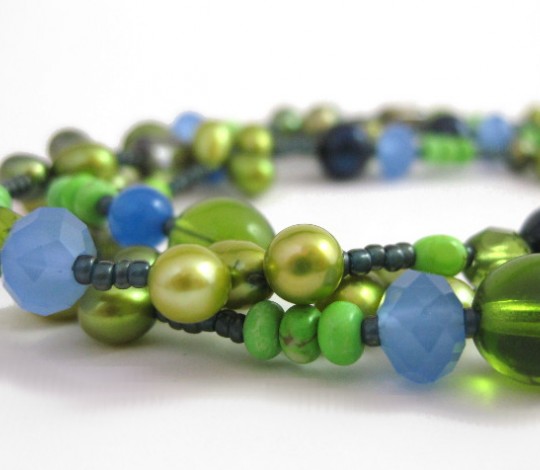 Size
141cm
Colours
Gemstones
Materials
Designed
Jan 2014
Ref

Ref:

n283
Description
This very pretty necklace combines beads in blues and greens.
There is a mix of freshwater pearls in yellowy green and petrol blue, faceted olive and blue glass, lime green magnesite and Picasso glass.
The long necklace can be wrapped up to three times around your neck. It is secured with an ornate silver-coloured toggle clasp.