Pretty gemstone necklace of green aventurine and red carnelian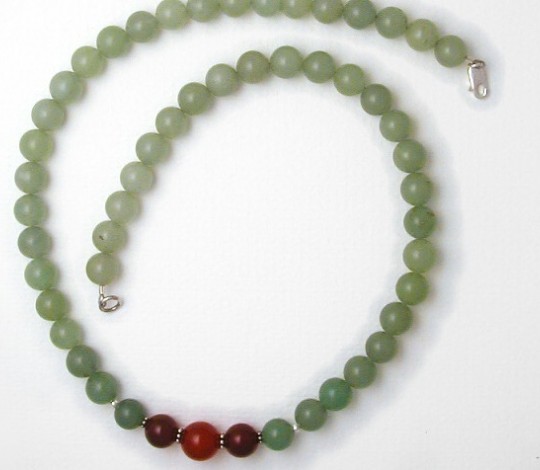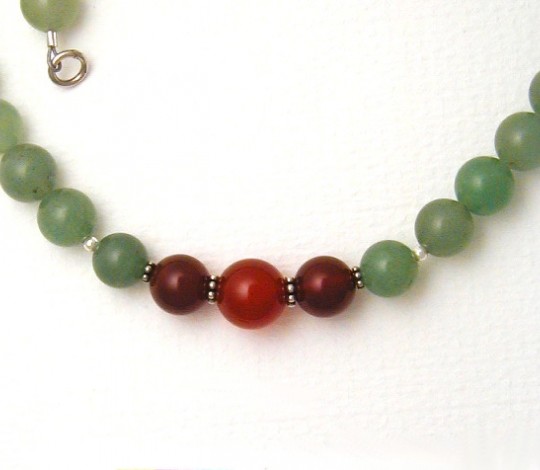 Colours
Gemstones
Materials
Designed
Nov 2004
Ref

Ref:

n3
Description
This pretty necklace is made from semi-precious green aventurine and orangey-red carnelian.
The aventurine beads have been strung so that the paler beads are at the back and grow gradually darker towards the center which features a trio of carnelian beads separated by sterling silver daisy beads.
The necklace is is secured with a sterling silver lobster clasp.