Bronze and green freshwater pearl necklace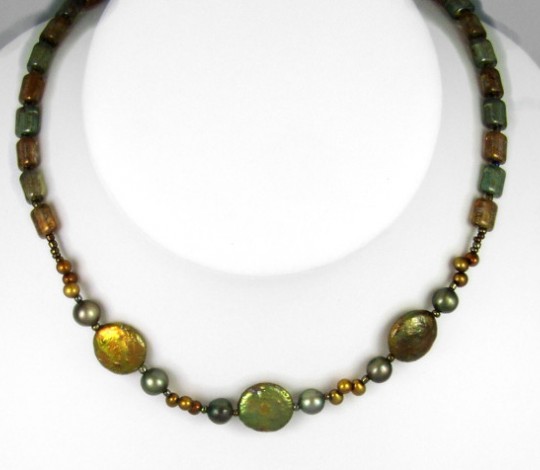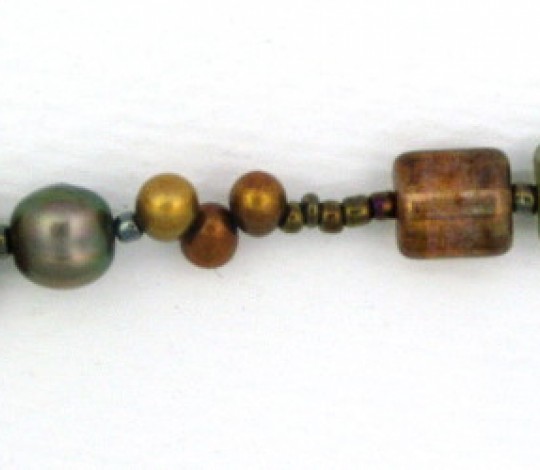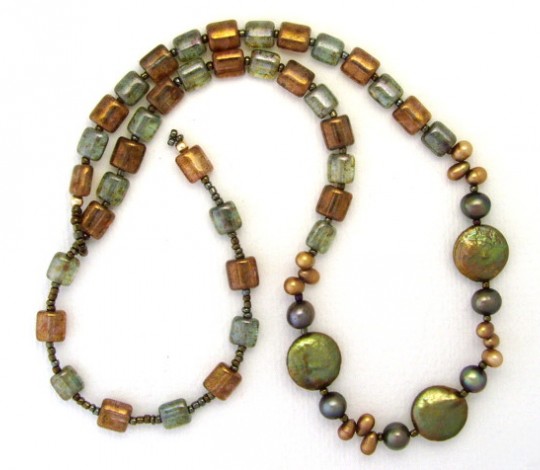 Colours
Materials
Designed
Dec 2005
Ref

Ref:

n35a
Description
This very beautiful necklace features freshwater pearls in greens and bronzes. Large bronzed green coin pearls are surrounded by green rounds and a trio of bronze pearls.
The pearls are combined with bronze and green Picassos, glass beads with a special lustrous coating.
These main beads are separated by tiny glass beads in metallic browns.
The necklace is secured with a 9ct gold bolt clasp and tag.