Purple blue, green, pearl glass long necklace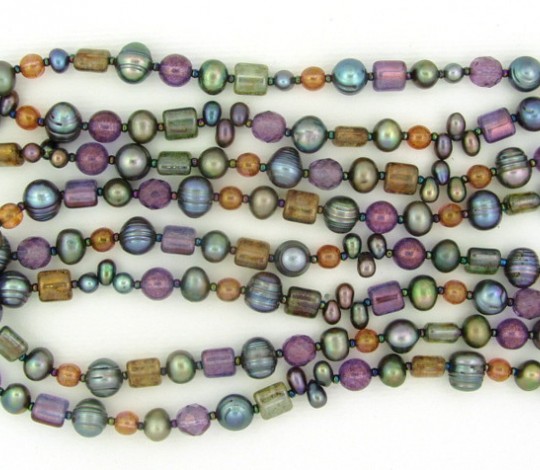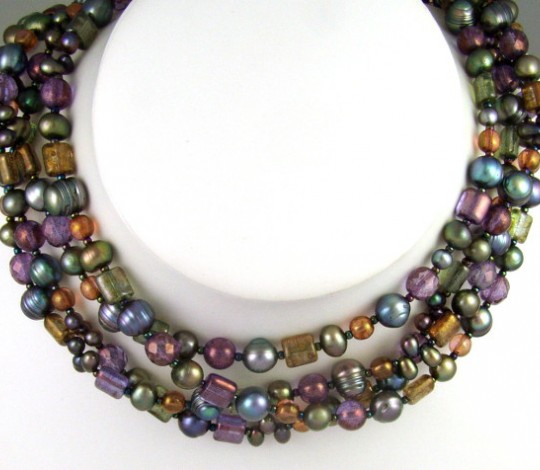 Description
This stunning long necklace combines over 130 freshwater pearls and 100 Picassos, glass beads with a special lustrous coating,in various shapes and sizes.
I've alternated four kinds of freshwater pearl - large ridged blue-purple rounds, medium pea-green rounds, and smaller drops and rounds in blues and purples - with Picasso glass beads in brown, purple and green.
This very long necklace can be looped up to two times around one's neck, resulting in up to three strands. you can also wear it doubled and tied at the front, or as a bracelet, looped nine times around an average wrist.