Freshwater pearl lampwork peridot necklace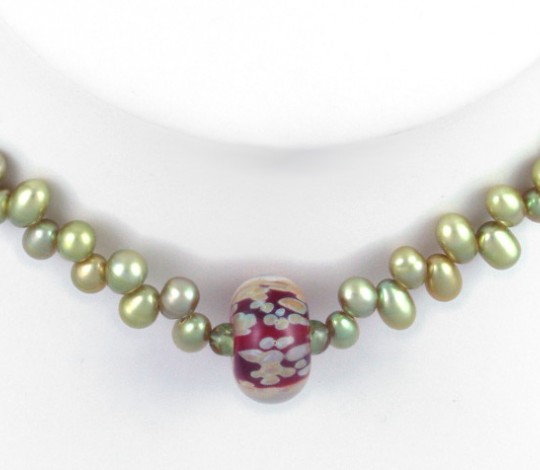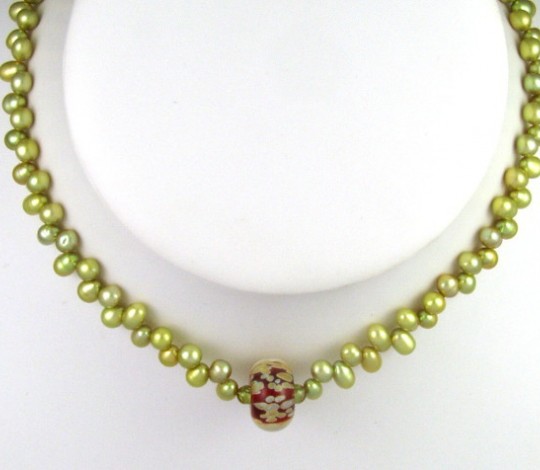 Colours
Gemstones
Materials
Designed
Apr 2006
Ref

Ref:

n38
Description
This very elegant necklace features a boro lampwork bead called Ruby Opal by Brendan Blake. Its ruby red core is decorated with opal-coloured petals.
The bead is flanked by semi-precious peridot gemstone and is matched with creamy green freshwater pearls.
The necklace is secured with a sterling silver bolt-ring clasp.