Boro lampwork necklace with garnet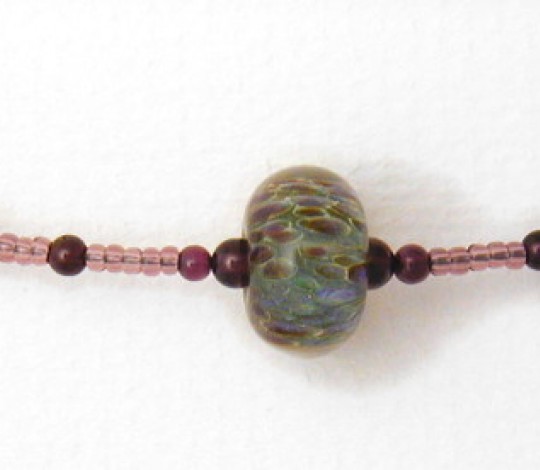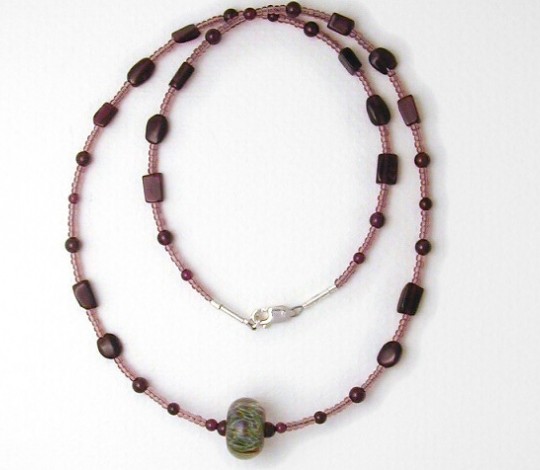 Colours
Gemstones
Materials
Designed
Nov 2004
Ref

Ref:

n7
Description
This lovely necklace features boro lampwork made by Brendan Blake called Impression. It is made from high-quality borosilicate glass, clear-cased and kiln-annealed for strength and durability.
The lampwork has petal-like patterns in soft purple, amber and green and blue against a glittery green background. I have matched it with semi-precious raspberry red garnet rounds, rectangles and ovals, and tiny glass beads.
The necklace is secured with a sterling silver lobster clasp.