Long enamel, turquoise and glass necklace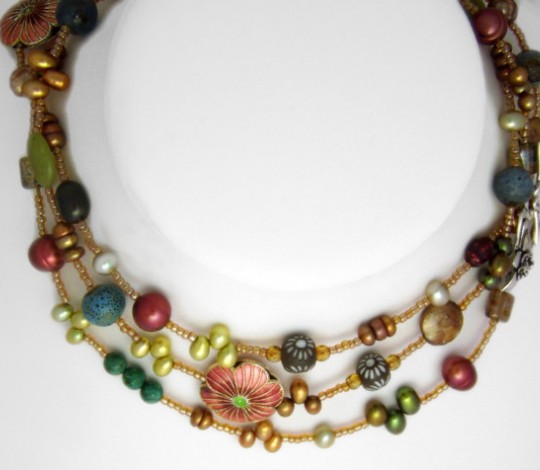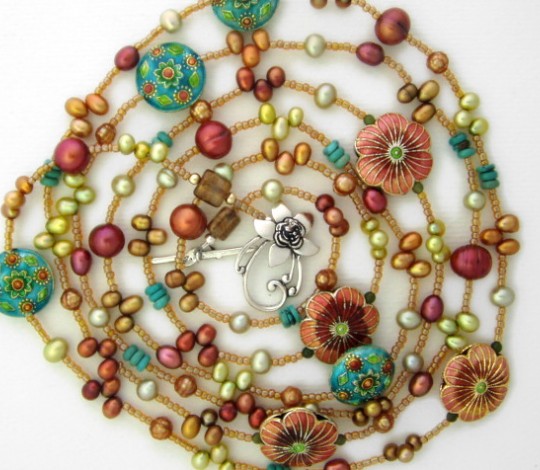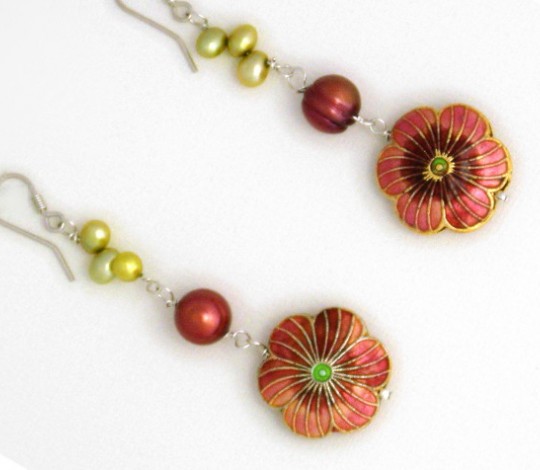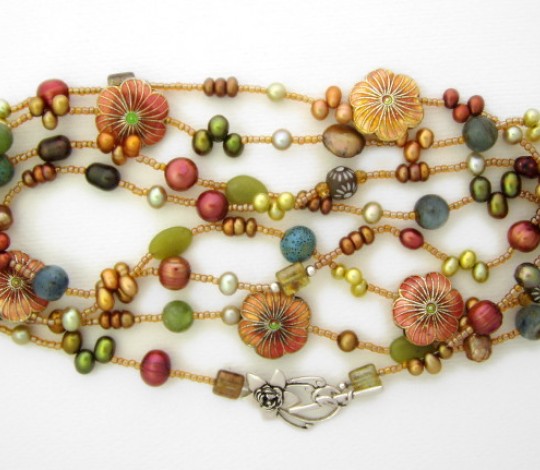 Description
This long necklace is made from beads in pinks, blues and greens that have been combined randomly.
It features lovely large enamelled flowers in peach and green, and turquoise enamelled beads decorated in green and orange. There are also semi-precious turquoise and several kinds of freshwater pearls.
The necklace wraps up to three times around your neck and is secured by a wonderful floral sterling silver toggle clasp which can be worn at the front.