Sterling silver amethyst necklace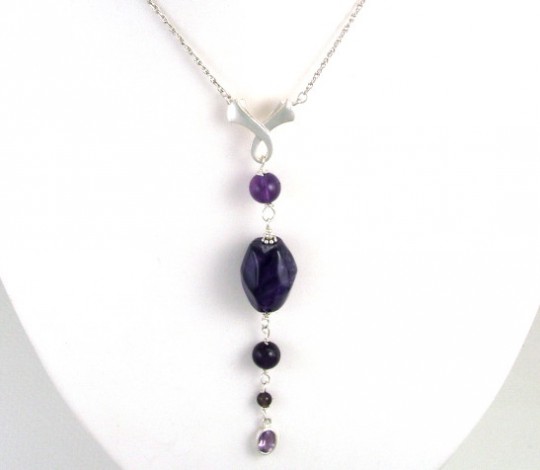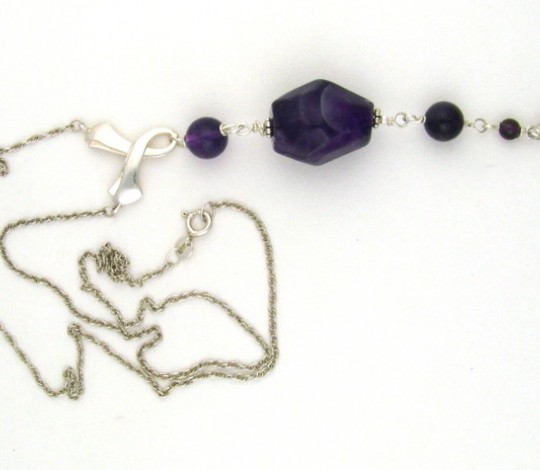 Size
50cm
Colours
Gemstones
Materials
Designed
Apr 2009
Ref

Ref:

nv70
Description
The sterling silver necklace started off as a simple silver swirl with a mounted faceted amethyst.
I didn't think that it was well balanced and so I removed the drop to add a series of amethyst gemstone beads in between, including a big nugget.
The added wire and beads are all sterling silver.