Stallion statistics database
the-racehorse.com Stallion Statistics Database includes tabular and graphical information on thousands of stallions of data in millions of rows.
It is based on a custom database built on race results, sales results and stallion nomination fees.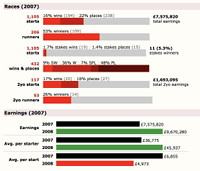 The source data is imported, validated, standardised and inter-connected to show a stallion's performance over time.
Approach
Paola designed and developed the Stallion Stats as a new Drupal module. Frank wrote all the code to clean the imported data to use in the reports.
All the graphs were implemented in standard HTML using stretched 1-pixel graphics and require no special browser versions to view.
Sire Record
Paola later built a tool to extract data from the database in a format that could be imported into Harbury's Sire Record publication.
---
Stallion stats search forms
Top part of a stallion stats page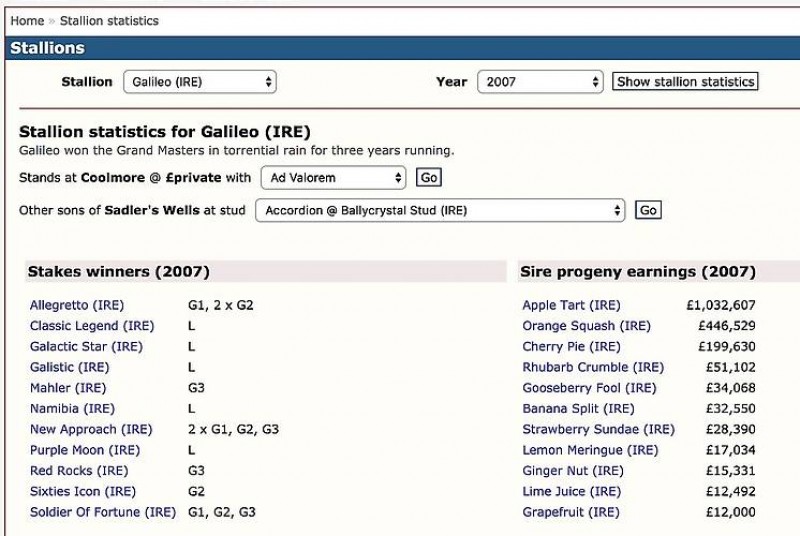 Part of a stallion stats page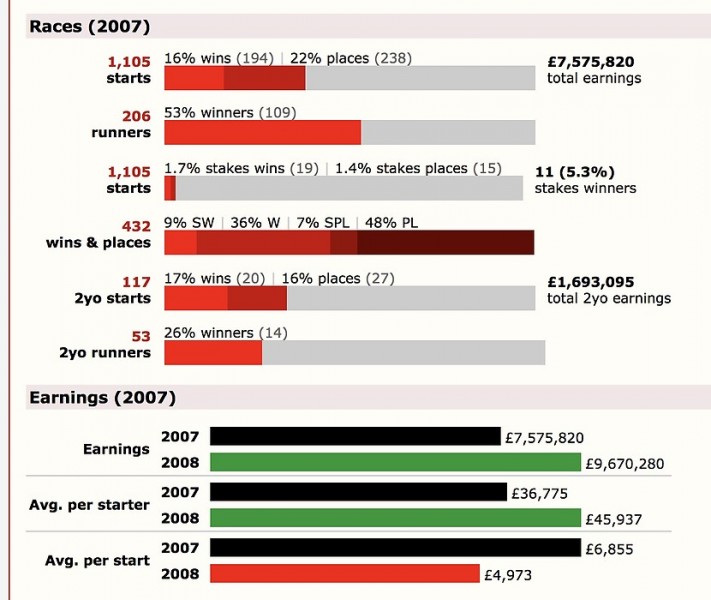 Part of a stallion stats page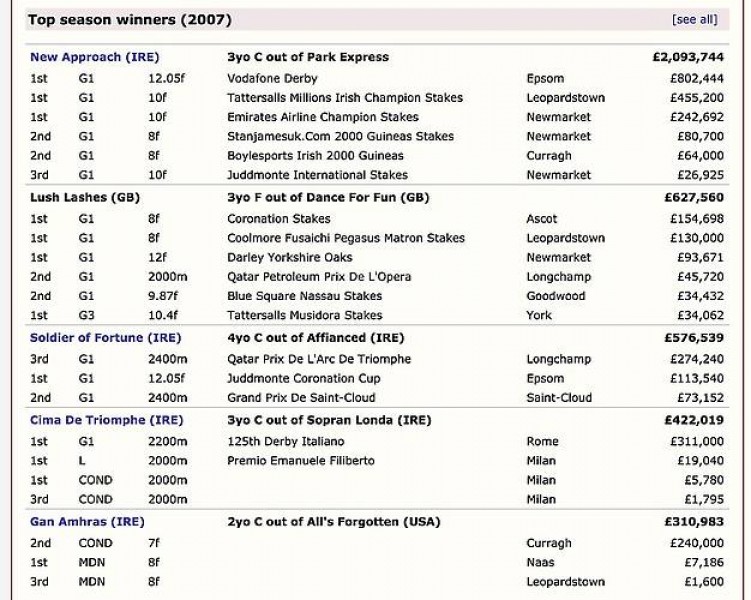 Part of a stallion stats page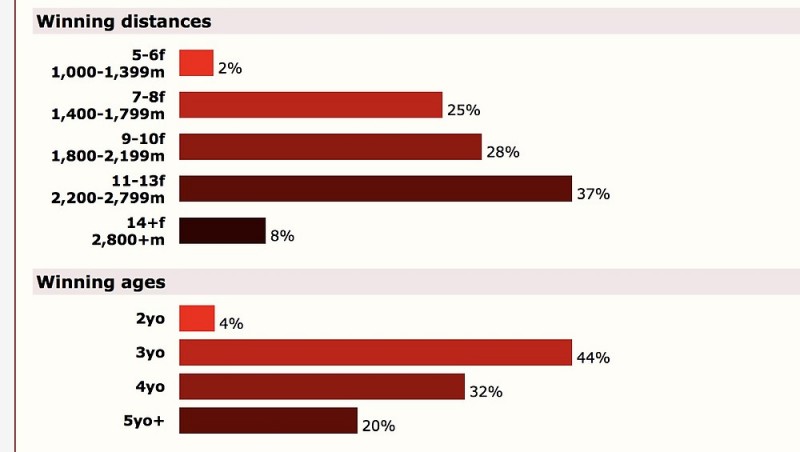 Part of a stallion stats page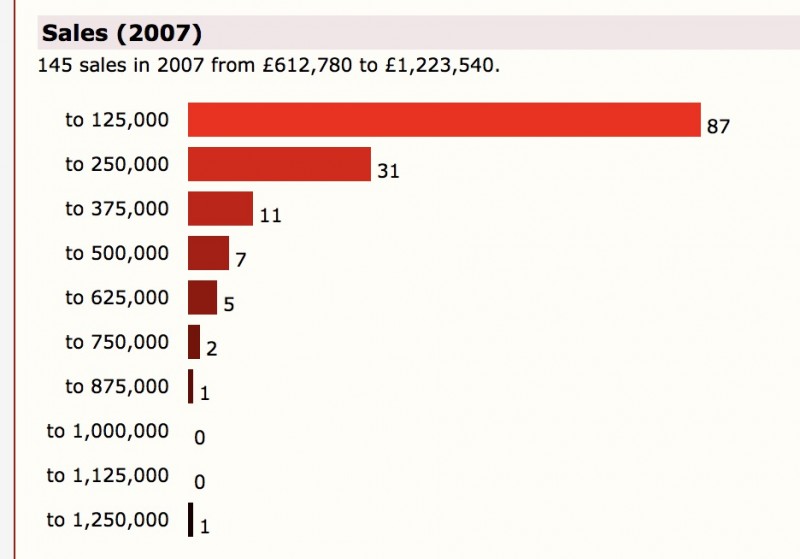 Part of a stallion stats page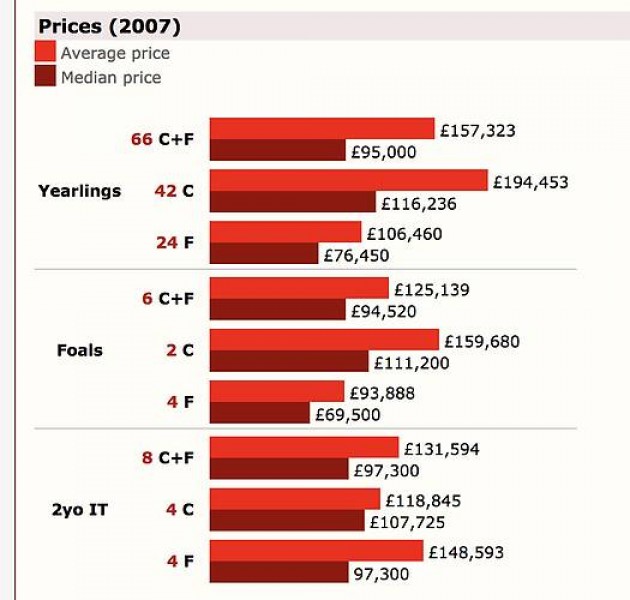 Part of a stallion stats page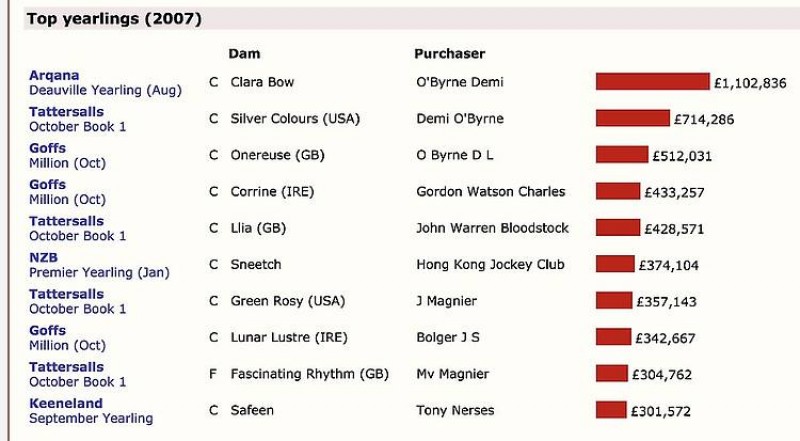 Sale page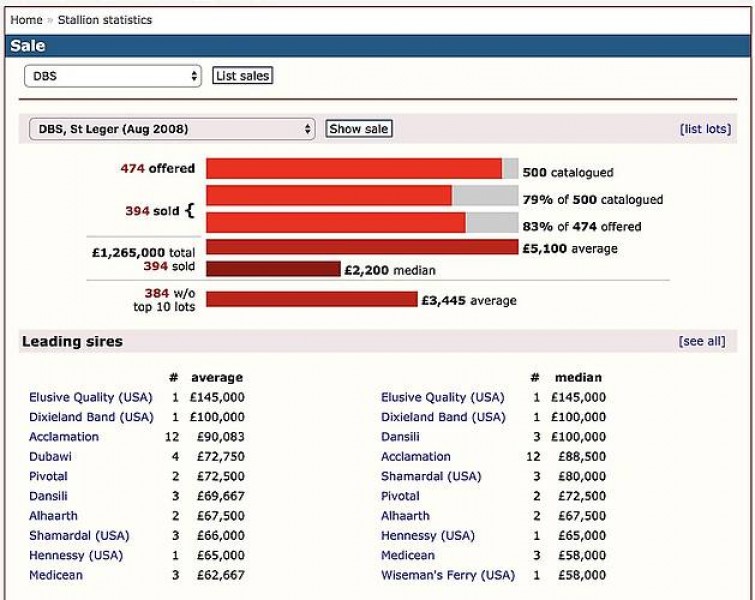 Leading vendors on the sale page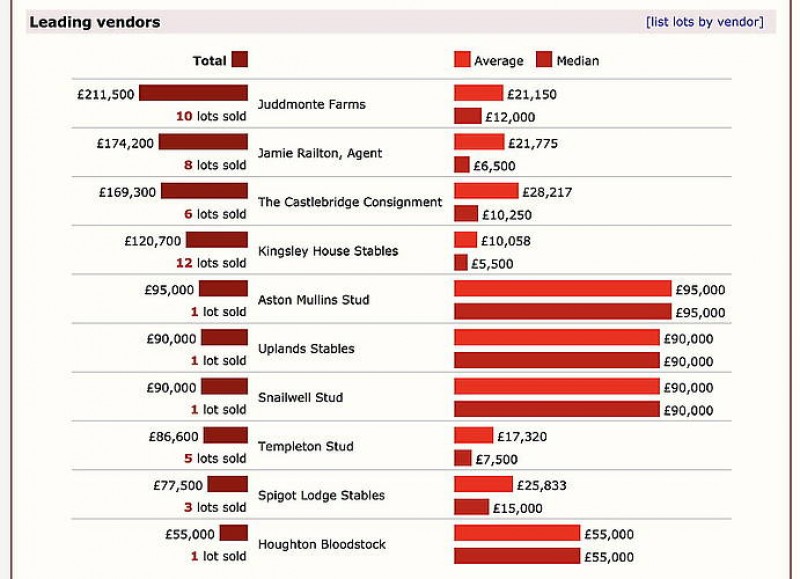 Sale company page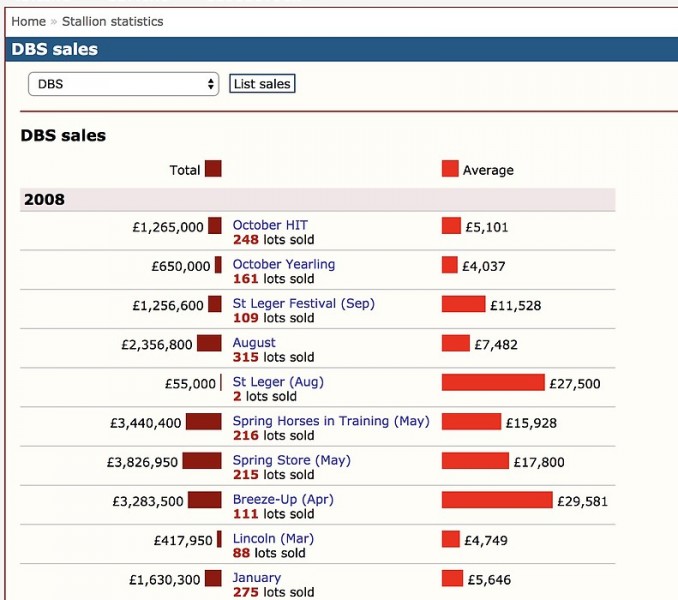 Sale lots page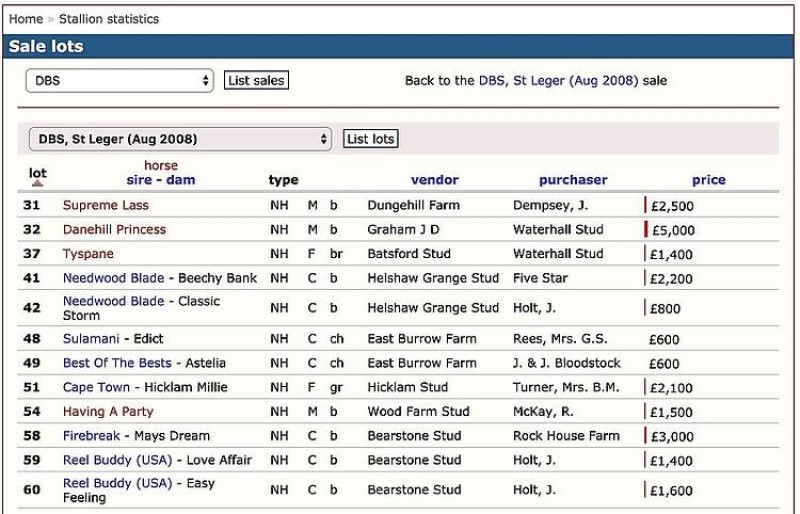 Sire lists report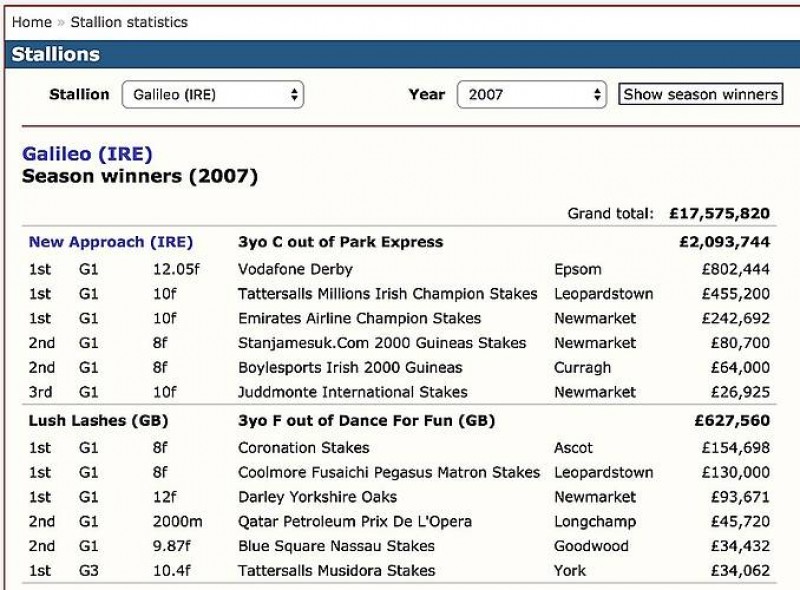 Leading sires report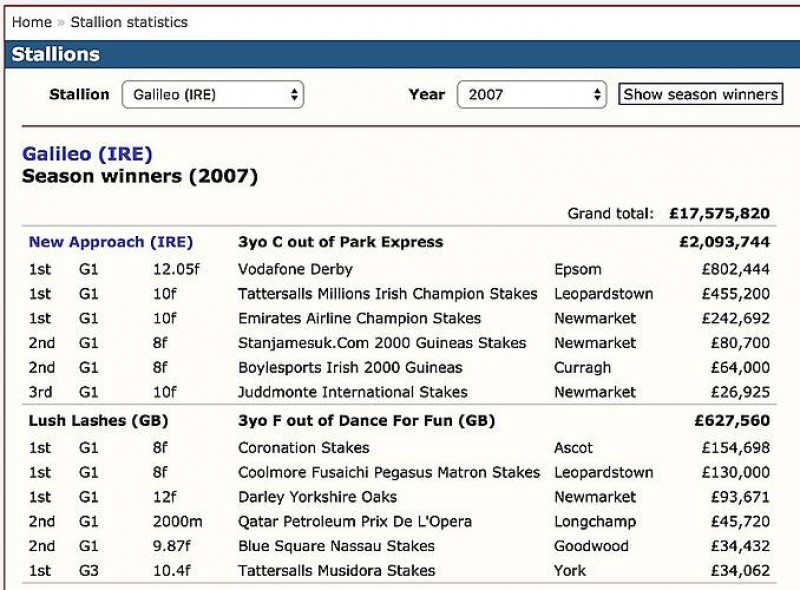 Stallion's progeny season winners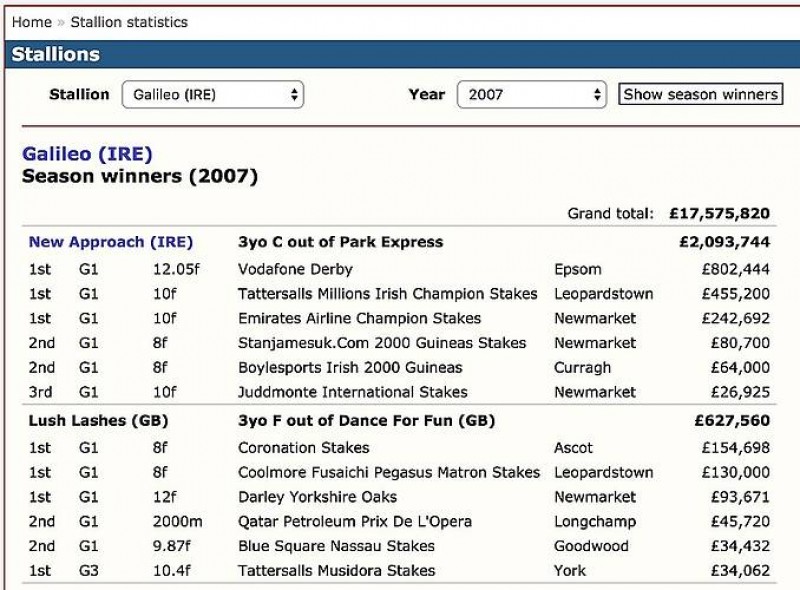 Recent sales by country
Sale lots by price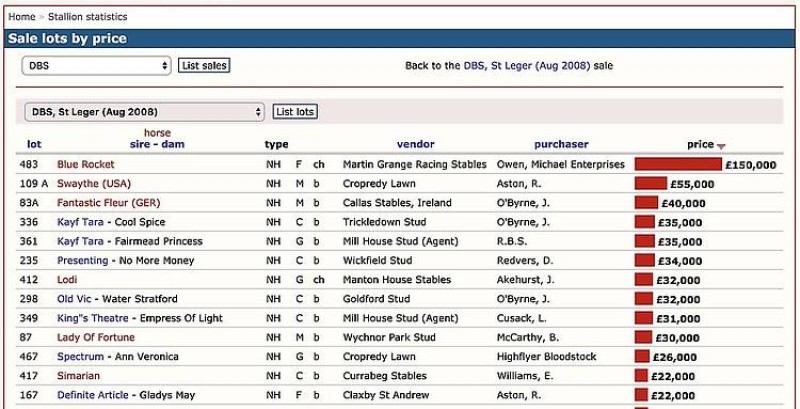 Sale lots of dam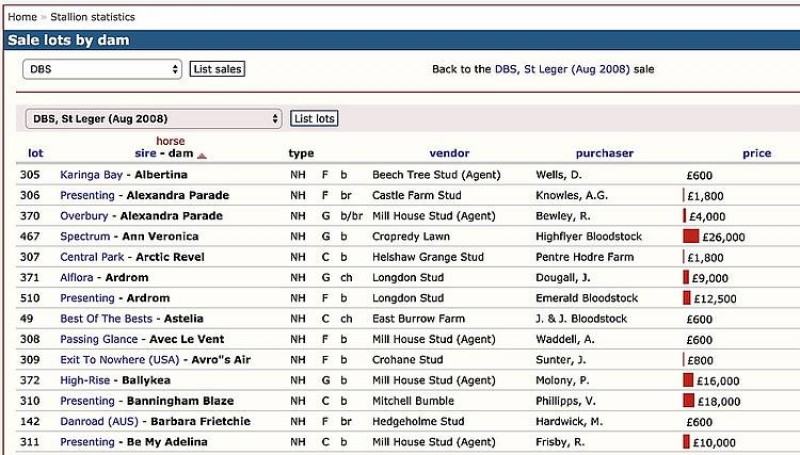 Sire Record publication using site data